General News
Midnight Flood Causes Heavy Destruction In Mocoa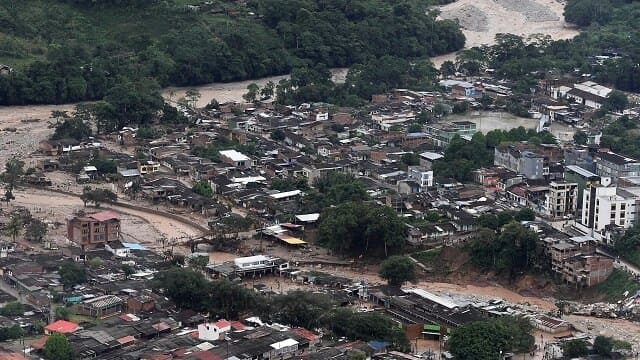 Mocoa, a city in Colombia, was brought to shatters by a devastating flood caused due to heavy rains in the town. The continuous rains led to the overflowing of the Japura river, a tributary of the Amazon. The overflowed water entered Mocoa, near the Ecuadorian border, bringing huge losses for the property and the native population.
The reports revealed that nearly 400 people were badly injured during the flood while a minimum of 220 people were declared missing in the fast-flowing water. Rescue operations were initiated to find the missing people. Nearly 193 people were killed during the natural calamity.
A surgeon informed the media that the doctors had ran out of sufficient blood supplies to treat the ailing patients, depicting the seriousness of the issue.
President Juan Manuel Santos visited the area and declared a state of emergency after seeing the rampant destruction caused thereby.