Corona News
TE-FOOD Partners with Eurofins for COVID19 Testing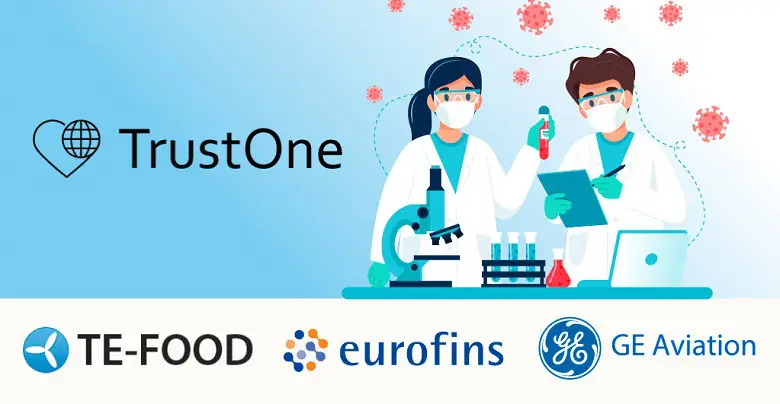 Leading food traceability program TE-FOOD and aero engineering giant GE Aviation have partnered with UK's largest scientific services provider, Eurofins Forensic Services, to provide end-to-end COVID19 testing process solutions. TE-FOOD and GE Aviation have jointly launched TrustOne, a Coronavirus testing tool that allows corporates to monitor and manage medical screening of passengers, guests, and employees.
TE-FOOD and GE Aviation partner with Eurofins, a global lab testing network with 800 laboratories in 50 countries, to offer end-to-end #COVID19 testing process solution.@eurofinForensic @GEAviation https://t.co/srRXMrNYqA

— TE-FOOD (@TE_FOOD) September 14, 2020
Eurofins is among the largest forensic service providers in Europe, with more than 800 laboratories in over 50 countries, employing 48,000+ people. It will help TE-FOOD and GE Aviation to provide completed test packages, making TrustOne more effective and efficient in COVID19 testing.
Based on the TheFoodChain distributed ledger network, TE-FOOD employs blockchain technology for betterment of the consumers. It aims to establish quality in the food supply chain, by implementing blockchain powered processes like Quality Assurance, Sales Channel Traceability, Insights Data Mining, Agri Finance Traceability, and Technology Traceability. 
TrustOne will ensure effective medical screening by adopting various methods. This includes walk-in lab tests, on-site sampling tests by professionals, and self-sampling at home under supervision of professionals via video conferencing. Banking on the 6,000+ business customers of TE-FOOD, the program would benefit a large number of employees across the globe, and help corporates to mitigate the risks of the pandemic. 
Believed to have originated in Wuhan, China, the Coronavirus has infected 29.4 million people in over 213 countries, and has claimed more than 933,000 lives. The global economy, which was already going through a slowdown, is in complete tatters, which is why corporate houses are compelled to resume work as soon as possible. While experts claim that the peak hasn't been crossed yet, resuming business poses serious health risks, and this makes programs like TrustOne extremely important.