Gaming News
Socios.com And The Sandbox Partner to Bring Multi-Sports Fan Zone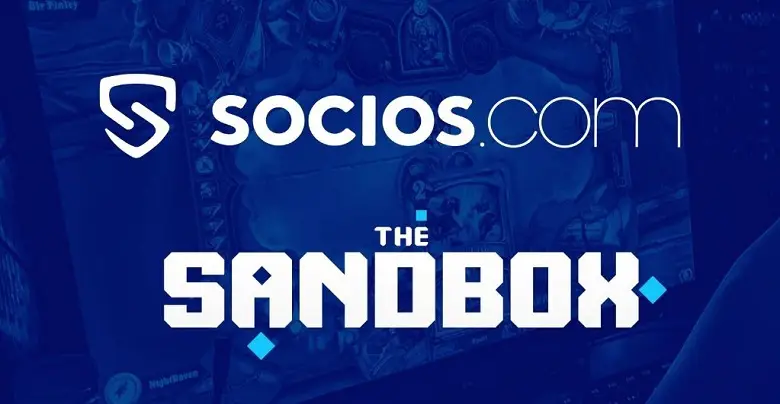 Malta-based blockchain-powered fan engagement and voting platform Socios.com has announced a partnership with blockchain-based community gaming network The Sandbox metaverse that allows creators to monetize the gaming experiences by socializing and interacting with major global brands. In the official announcement, Socio.com said that it plans to build a sports and entertainment neighborhood on the community gaming network.
https://t.co/2FROhSNgw8 is proud to announce a partnership with @TheSandboxGame.

The Sandbox is a gaming virtual world where players can play, create games, socialize and interact with major brands.

The Socios metaverse is coming 👇

⚡️ $CHZhttps://t.co/yABYZaN2Nr

— Socios.com (@socios) October 20, 2020
Socios.com is one of the blockchain industry's most prominent names in the sports & entertainment segment. The fan voting and engagement platform has partnered with elite sports clubs like FC Barcelona, Paris Saint-Germain, Juventus, etc. The Sandbox, on the other hand, is a community gaming network that allows players to create, interact, and socialize with major brands and leverage digital assets, including NFTs, and native crypto assets.
Commenting on the partnership with The Sandbox, Alexander Dreyfus, Co-Founder, and CEO of Socio.com and Chiliz, said that they would recreate Socios.com in The Sandbox metaverse, building a digital hub for fans of their partner clubs. This digital hub, he added, will help the fans to access a plethora of digital collectives and engagement experiences, including digital stadia.
Sebastian Borget, Co-Founder and COO of The Sandbox, said in a statement that with the integration with Socios.com, millions of football fans could access their platform, engaging with interactive entertainment experiences. He further added that their vision of creating a family-friendly, mainstream gaming virtual world will fruition into reality by adding major sporting companies in a multi-sports fan zone curated by Socios.com. They look forward to collectively implement the use of NFTS and tokens in a mainstream context.