Gaming News
The Detroit Red Wings Joins Hands with PointsBet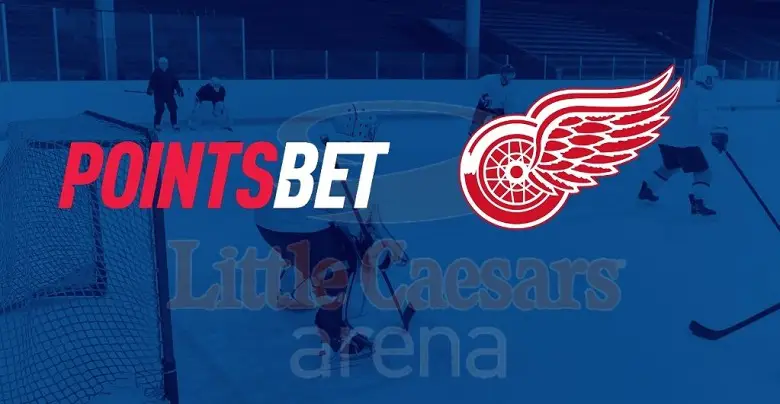 Hailed as one of the strongest ice hockey team based in Detroit, the Detroit Red Wings has entered into a strategic multi-year partnership with PointsBet, a renowned operator in the sphere of sports betting and wagering domain. The collaboration will pave the way for the refurbishment of the Sports & Social Detroit at Little Caesars Arena to the PointsBet Sports Bar designed exclusively for the sports gambling fans. The new destination will boost fan engagement and will gaming experience.
According to the report, the PointsBet Sports Bar might open its doors to the public in the coming months. The venue will come packed with a plethora of user-focused facilities covering all the requirements of the players. It will comprise a delicious food and beverage menu, high-definition television sets, high-tech programming, live betting sources, VIP gaming promotions, etc.
The PointsBet channel will be visible as a sponsor on the Red Wings' radio channel and digital portals. It will be included in The District Detroit mobile app and will be showcased on the Word on Woodward, a live streaming show that is presented twice a week on the Red Wings and Tigers tubes. Apart from this, the users will witness television broadcast-visible virtual signage within the blue lines along with LED PointsBet signage and branding in the area during the gaming events.
The CEO of PointsBet USA, Johnny Aitken, affirmed that the firm is excited to team up with the Ilitch entity by partnering with the Detroit Red Wings team. The firm strives to leverage its expertise to enhance product innovation strategies and commits to offering a dedicated product range for gamers.
The group President of Sports and Entertainment at Ilitch Holdings, Chris Granger, stated that the new sports bar's electric atmosphere would be a thrilling experience for the players. It will fill the Little Caesars Arena with a competitive spirit and energy. The spearhead was confident that the fans would love the lively atmosphere, and the integration will help the team create a dynamic gaming interface for the sports gambling field.