General News
Toddler left to die by parents makes a stunning recovery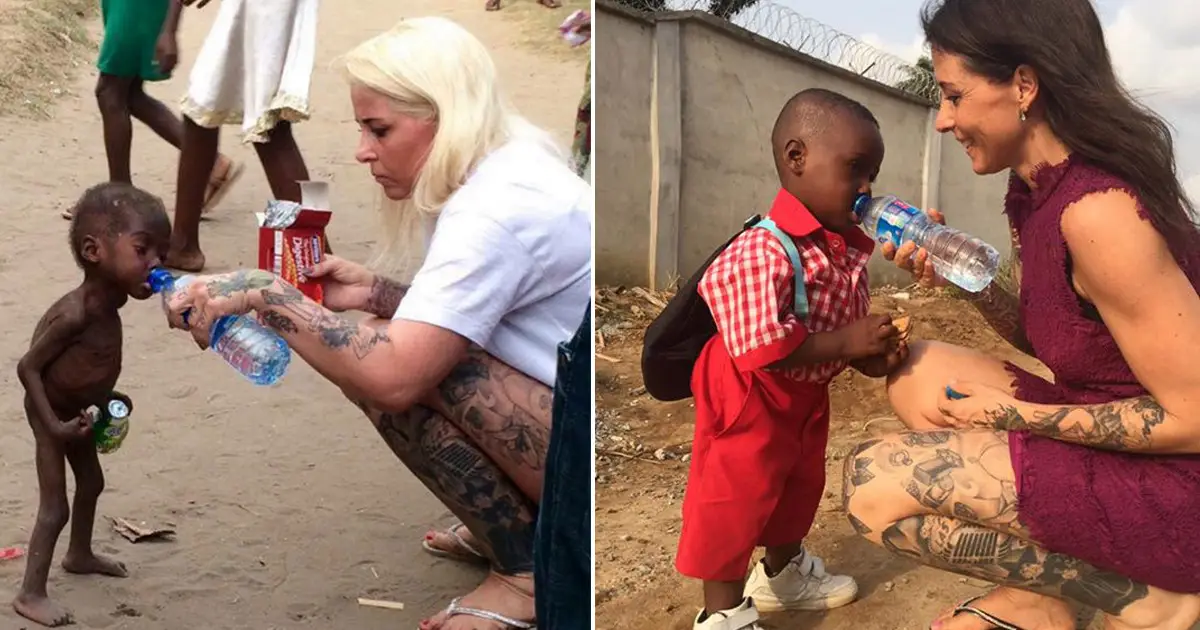 The image of the malnourished boy sent shockwaves all across the globe and emerged as one of the most trended pictures of 2016. According to a report, a malnourished and starving toddler was left to die by his own parents, who believed that he was a witch. Now the child is beaming with happiness and all set for his first day of school.
The picture of the boy popularly known as Hope left everyone heartbroken after a charity worker spotted him shrunken and riddled with worms after being abandoned by his parents. However, the child, after coming into the custody of a charity worker, showed miraculous recovery. The child is now all set to pursue his education in a beautiful strapping red dress.
The two year old Nigerian boy was discovered in a bad state in 2016.
Earlier, Hope was left by his family as they believed he was a witch.