General News
Tractor Carrying Fruit Juices Catches Fire; All Roads Shut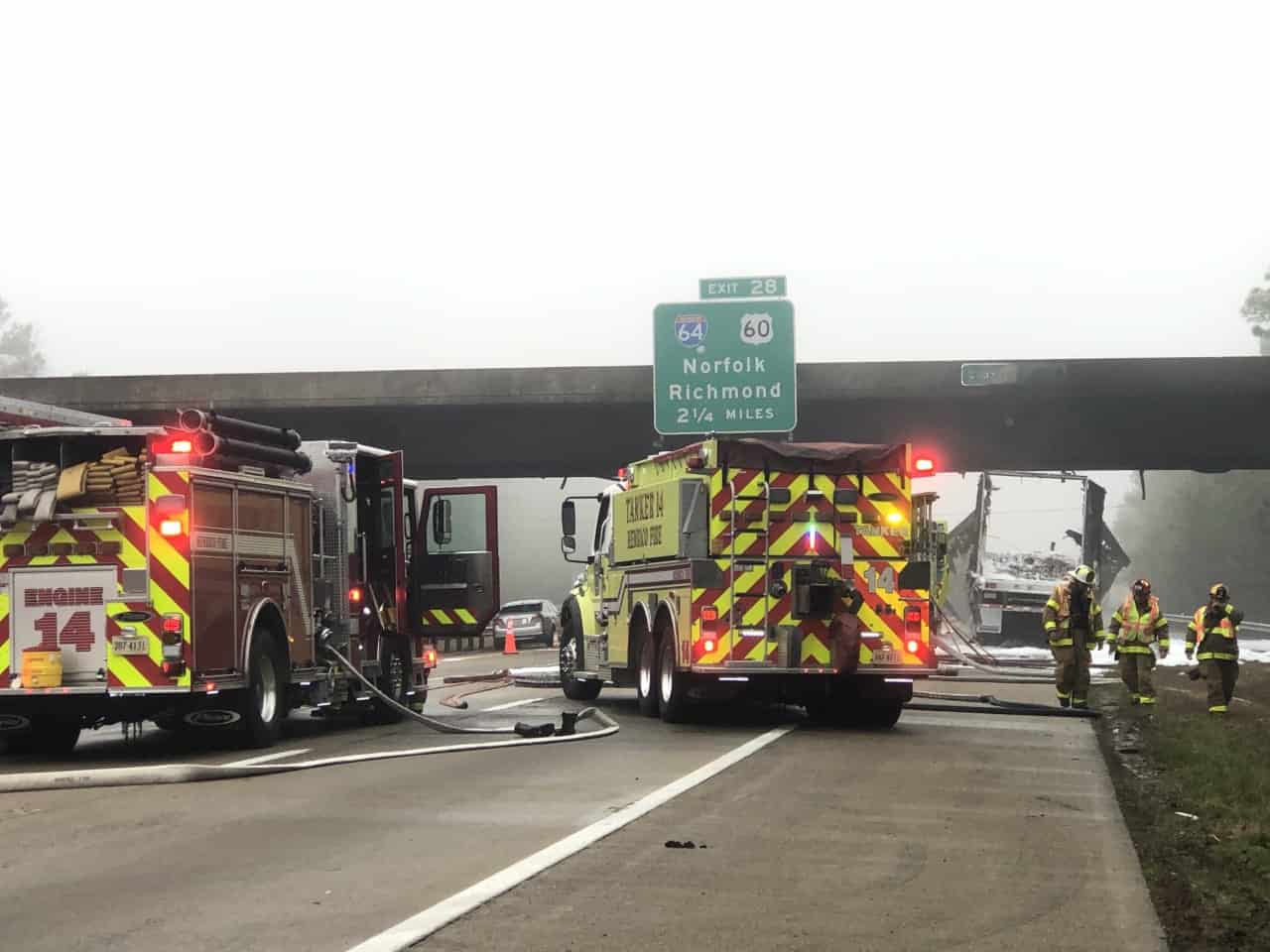 The overpass above I-295 that connects Charles City is now closed for investigation after the sudden fire outbreak on Wednesday morning. The tractor-trailer was on fire under the Charles City overpass. The fire-fighters were called around 5:45 early in the morning. 
Initially, the tractor was on fire and as the flames extended, the trailer at the back also caught fire. The fuel tank of the tractor broke which spilled the diesel all over the road and led to excessive fire spread. 
The entire Charles City Overpass caught fire. The Henrico officials are working on checking up on the damage done on the bridge and inspecting to make the amendments. To avoid  any further damage or accidents, the overpass is blocked.