General News
Varosha drone footage shows a stunning view of Cyprus ghost town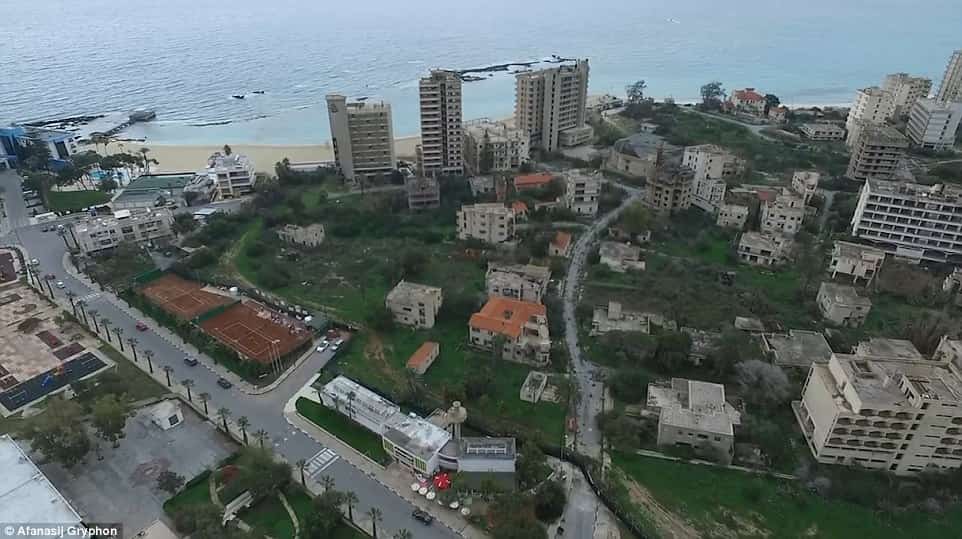 The exciting footage of Varosha, the region that existed on the divided island of Cyprus, taken by a drone, became a rage among the people in general. The land transformed into a 'ghost town' due to constant neglect and a complete ban of visitors for decades.
The popular beach resort was eye candy for the rich and prosperous people of that time, including actress Elizabeth Taylor and Brigitte Bardot. In 1974, the idyllic beach resort was evacuated by its 40,000 residents because of the Turkish attack. It is still occupied by the Turkish troops.
The drone captured some stunning pictures of the vacant and eerie resort, which was once flooded with visitors. Empty hotels, deserted streets, and Turkish guards were easily visible from the footages. Fencing was done around the resort stretched to the sea to keep people away from the waters. The hotels, apartments, and restaurants crumbled while the region was occupied by vegetation.