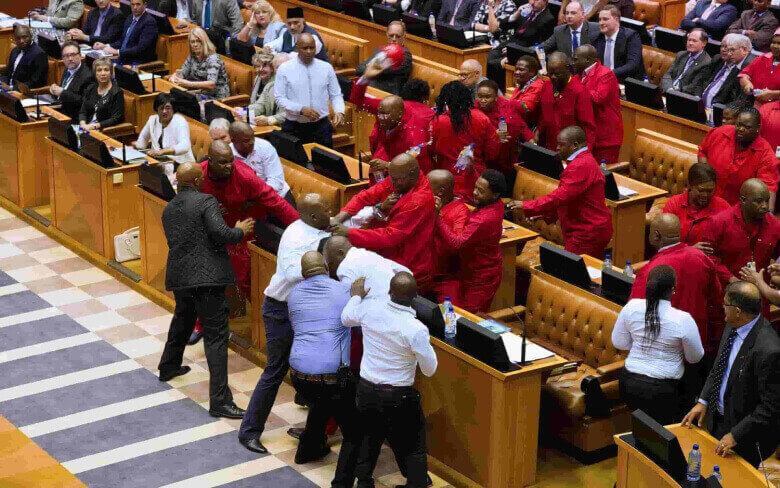 A fight broke out at the South African Parliament as security officials compelled the opposition to leave. This led to a tussle at the parliament and underlined an intense political tension during Jacob Zuma's presidency. 
Approximately 20 party members of Economic Freedom Fighters (EFF) did not let President Zuma speak and were grappled from their seats by the security officials. The brawl was so intense that even Baleka Mbete, the speaker of the parliament was also not allowed to speak up. 
Before the guards came in to take control over the situation, the EFF members were led by the revolutionary "commander in chief" Julius Malema. She shouted out that it is not the EFF members but President Zuma who should be exited from the Parliament. The EFF was expelled out of the parliament 2 weeks ago. They also declared that they do not recognize Zuma as the president and would never let him speak in this chamber.