General News
A Powerful Earthquake in New Zealand Lifted Up for Two-Metres and Exploded Through the Sea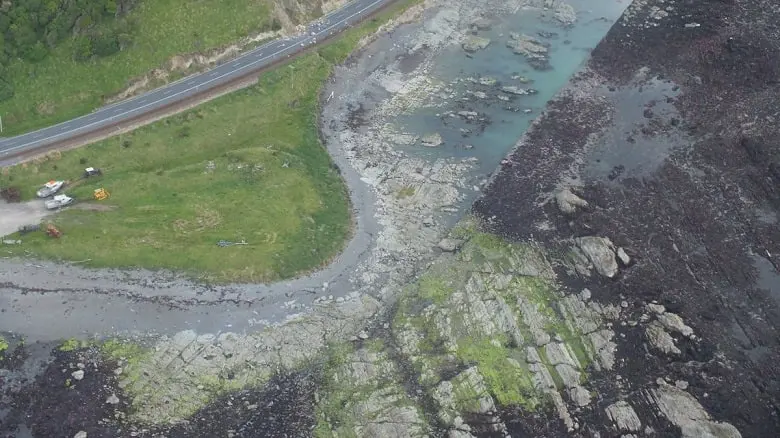 Photos reveal how an earthquake of 7.8 magnitude lifted the seabed for two meters and further exploded from the sand. Pictures taken from above show the massive destruction the earthquake created on the North of Kaikoura seaboard.    
Scientists stated that they have never witnessed something like this where an earthquake lifted the seashore up till two-meters. The earthquake began by hitting central New Zealand with rain and strong winds and killed two people. 
Around 1,000 tourists and residents were quickly shifted to a safer place with the help of helicopters and naval vessels. The photos that were shared received more than 1000 likes. The pictures also show wildlife and sea creatures wrecked out of water. 
Anna Redmond, a woman from New Zealand uploaded a few photos on her Facebook account which showed the destruction closely. A Marine Geologist, Dr Joshu Mountjoy says that this will take a while until all of it becomes normal again.