Blockchain News
Ubique Tag Integrates with VeChain ToolChain to Trace Liquors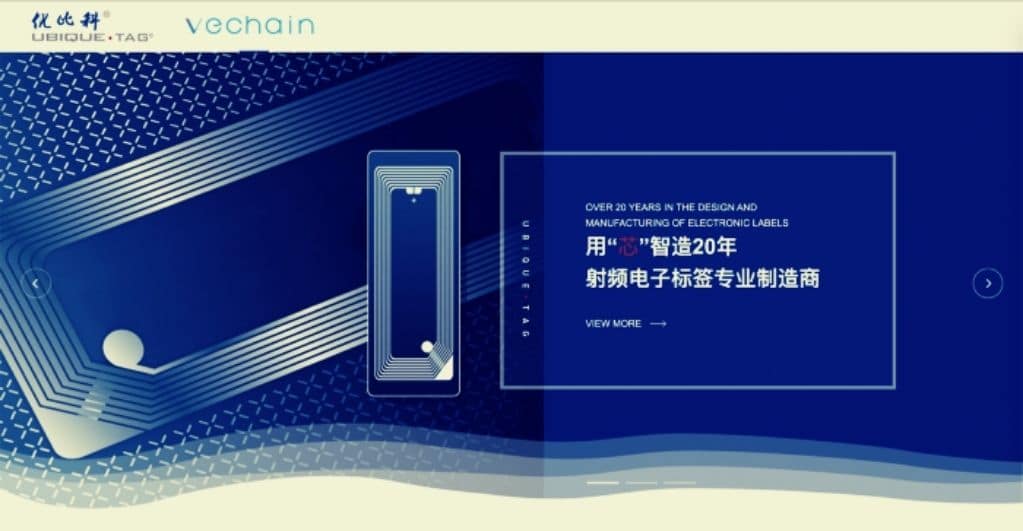 China's leading smart tag supplier, Ubique Tag, has integrated with enterprise blockchain solutions company VeChain's ToolChain to trace millions of liquors in the country. The integration will bring thousands of spirits companies onboard, expanding VeChain's global user base.
Ubique Tag, a leading supplier of smart tags in China has now integrated VeChain ToolChain™ for its products.

Millions of liquors from China's top giants are already being traced on #VeChain main net while opening the door for dozens of Ubique clients.https://t.co/8wD66GcNR5

— VeChain Foundation (@vechainofficial) October 14, 2020
In the detailed announcement, VeChain stated a growing demand for high-quality liquor in China, which has pushed the demand for digital authentication and traceability even further. Partnering with Ubique Tag will allow VeChain to cater to this demand as its tools can help prevent counterfeit products from entering in the retail stores.
VeChain already caters to a few liquor companies to authenticate transactions and clauses in China. For instance, Yanghe and Shuangqu, subsidiaries of China's leading liquor manufacturer, Jiangsu Yanghe Brewery, have conducted more than 500,000 transactions on VeChain's Thor Blockchain mainnet.
Digital sales of liquor in China witnessed a significant surge this year, majorly due to the Coronavirus Pandemic outbreak. Several Chinese cities remained under complete lockdown for the first and second quarters of 2020, causing a shortage of liquor supply. Moreover, domestic wine sales were also down by a staggering 40% for January and February.
Consequently, there's a strong need for improving digital channels, especially for maintaining the authenticity of the products and avoiding counterfeit alcohol. As of now, the lack of robust traceability solutions poses a severe threat to the well-being of consumers as counterfeit alcohol plagues the market in huge numbers, which also causes heavy losses to alcohol manufacturers.
Ubique Tag will empower its smart tag using VeChain digital traceability solution, ToolChain. ToolChain combines blockchain and IoT, two of the best technologies for the 21st Century, ensuring cross-verification via double QR Codes on bottles and the boxes. Essential data related to manufacturing, distribution, and other stages of the product cycle will be stored on the VeChainThor Blockchain. Consumers will be able to access this data by scanning the QR codes and ensuring that the product they have is genuine and authentic.