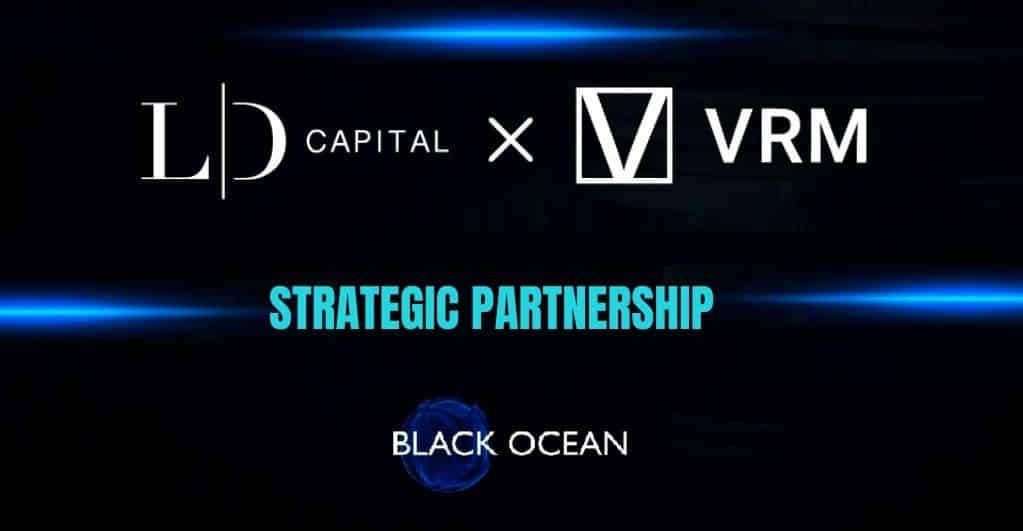 Hailed as a highly-acclaimed Chinese entity specializing in blockchain investment and equity trading, LD Capital has announced its strategic partnership news with VRM, a high-frequency trading firm based in the EU. The collaboration will help the two business houses in expanding their operations and improving their expertise channels. The news was broadcasted in the media via a Twitter post by the LD Capital team stating:
LD Capital announced that they have reached the strategic partnership with high-frequency trading company VRM, will help to expand the global ecosystem especially for VRM's dark pool and liquidity business platform – BlackOcean.#LDCap#BLACKOCEAN https://t.co/bgtcr9vLRt

— LD Capital (@ld_capital) January 8, 2021
According to the report, VRM will use the integration to popularize its dark pool cluster and BlackOcean- VRM's liquidity business portal. With BlackOcean, VRM offers high-end liquidity and dark pool services for catering to the requirements of institutional hubs and blockchain fans. The project will be launched in the first quarter of 2021 and will be integrating top-rated virtual currencies to offer a reliable and user-friendly experience.
The LD Capital network will strive to enhance its competence in the blockchain arena through well-crafted expansion plans. It will emphasize the development of blockchain infrastructure, DeFi protocols, and the digital finance sphere. The teams will work together to promote decentralized projects fueled by blockchain and virtual currencies.
The EU-based firm, VRM, has several business domains under its names such as VRM Quant, VRM Research, VRM Capital Management, BlackOcean, and VRM Mining. The digital currency had a good average daily trading volume of US$2.7 Billion in 2020, whereas its shares are moving from the 6.9%-49% bracket range. The firm recorded its single highest trading value of US$10.8 Billion during the end of the bygone year. It has been entering into a partnership with several well-known firms in the recent times, including StillWater Research, Cactus Custody, etc.