Blockchain News
GamerHash and Chainlink to Introduce NFT Adoption in Gaming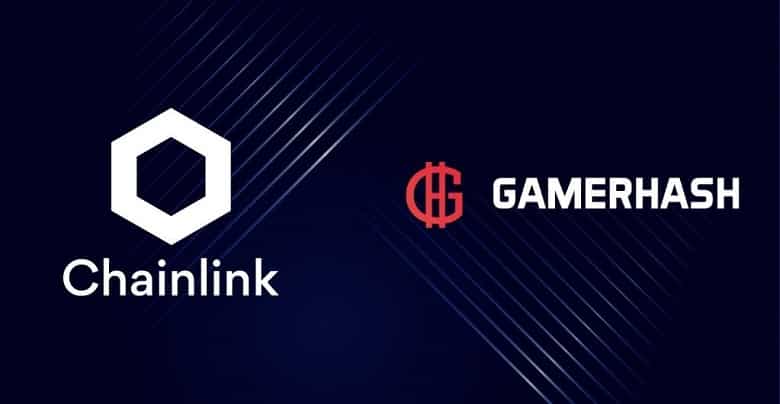 Crypto-blockchain gaming platform GamerHash and blockchain oracle service provider Chainlink have joined hands to bring Non-Fungible Tokens (NFT) adoption in the blockchain gaming community. In the official tweet, Chainlink said that GamerHash has integrated its BTC/USD price reference data to calculate the profitability of providing computing resources. It further added that this was the first step for seeding NFT adoption in the gaming community.
Decentralized computation platform @GamerHashCom is live, using Chainlink BTC/USD Price Reference Data to calculate the profitability of providing computer resources. It's the first step in a larger goal of seeding #NFT adoption in the #gamingcommunity. https://t.co/EzYHxWCy6j

— Chainlink – Official Channel (@chainlink) July 27, 2020
In the official announcement on Medium, GamerHash co-founder and CMO, Artur Pszczolkowski said that gamers are familiar with trading digital assets, which makes them a prime target to spark blockchain adoption by integrating NFT rewards. He further added,

NFT, though a relatively young concept in blockchain gaming, has commendable traction in recent times. Especially, games that integrated NFTs a long time ago include popular blockchain game CryptoKitties, that allowed users to trade and breed rare digital cats. Artur added that in-game NFT assets are driving customer value, citing the example of a Hyperion card that sold Gods Unchained of $60,000.
Chainlink provides blockchain oracles to giant corporations like Google, Oracle, and SWIFT, and leading blockchain platforms like Ethereum, Polkadot, Tezos, and Kyber Network. Commenting on the integration, Daniel Kochis, Chainlink's Business Development Head said the blockchain gaming industry is set to see a massive explosion through the introduction of in-game NFT rewards.