Forex News
USD/CHF Stays Above 38.20% Fib Yet Lacks Steady Traction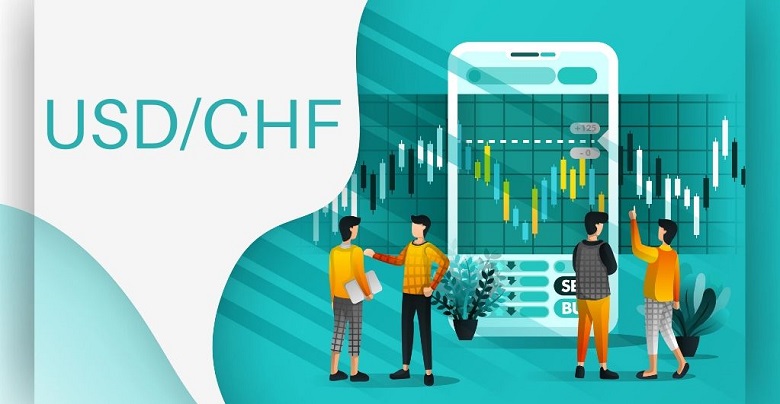 USD/CHF fails to retain steady support yet trades above the 24-hour low, which is marked at 0.963, while currently trades at 0.966. The pair has been trading in a narrow channel over the past 8 weeks now and has been giving consecutive lower highs on the 8-hourly chart. However, a dip below 0.963 could have led to a bearish movement below 38.20% Fib Retracement level.
Moreover, important to note that the pair regained the lost momentum after the March crash and hit the YTD high at 0.990 after the mid-week in March. The pair hit the lowest when the Swiss Franc lacked momentum and hit YTD low at 0.918.
Technical Analysis – USD/CHF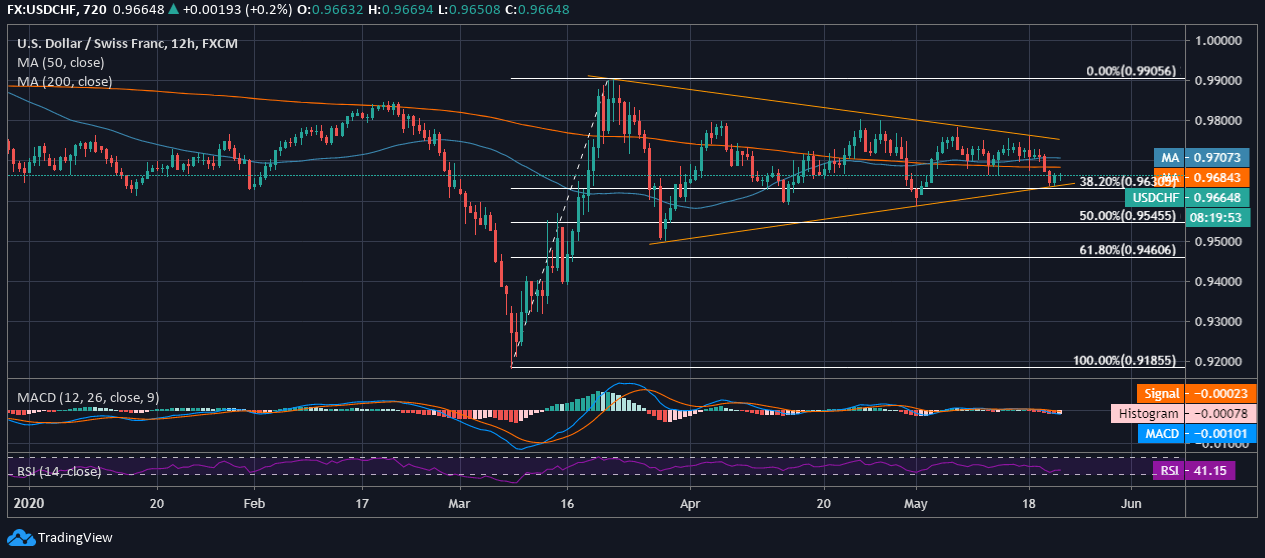 On the 8-hourly chart, USD/CHF didn't exhibit any major volatility from the FOMC's recent move and minutes, in the given 24 hours. The intraday appeared quite gaining as the US Dollar edged higher in the trading session today.
Due to moderate pickup in the demand of the greenback, the intraday drew a bullish crossover yet requires steady momentum. However, amidst all this, we cannot forget about the deteriorating relation between the US and China after the Pandemic that has got a lasting effect has spread from Wuhan in China and till now has taken a toll on the economy leading to one of the major blows of all times.
The technical indicators are drawing a moderate bearish picture as the MACD appears flat yet holds a bearish divergence, and the RSI is inclined towards the oversold region at 41.15 due to falling below 50-day SMA.