General News
Whale Found Dead; More Than 30 Plastic Bags Found in its Stomach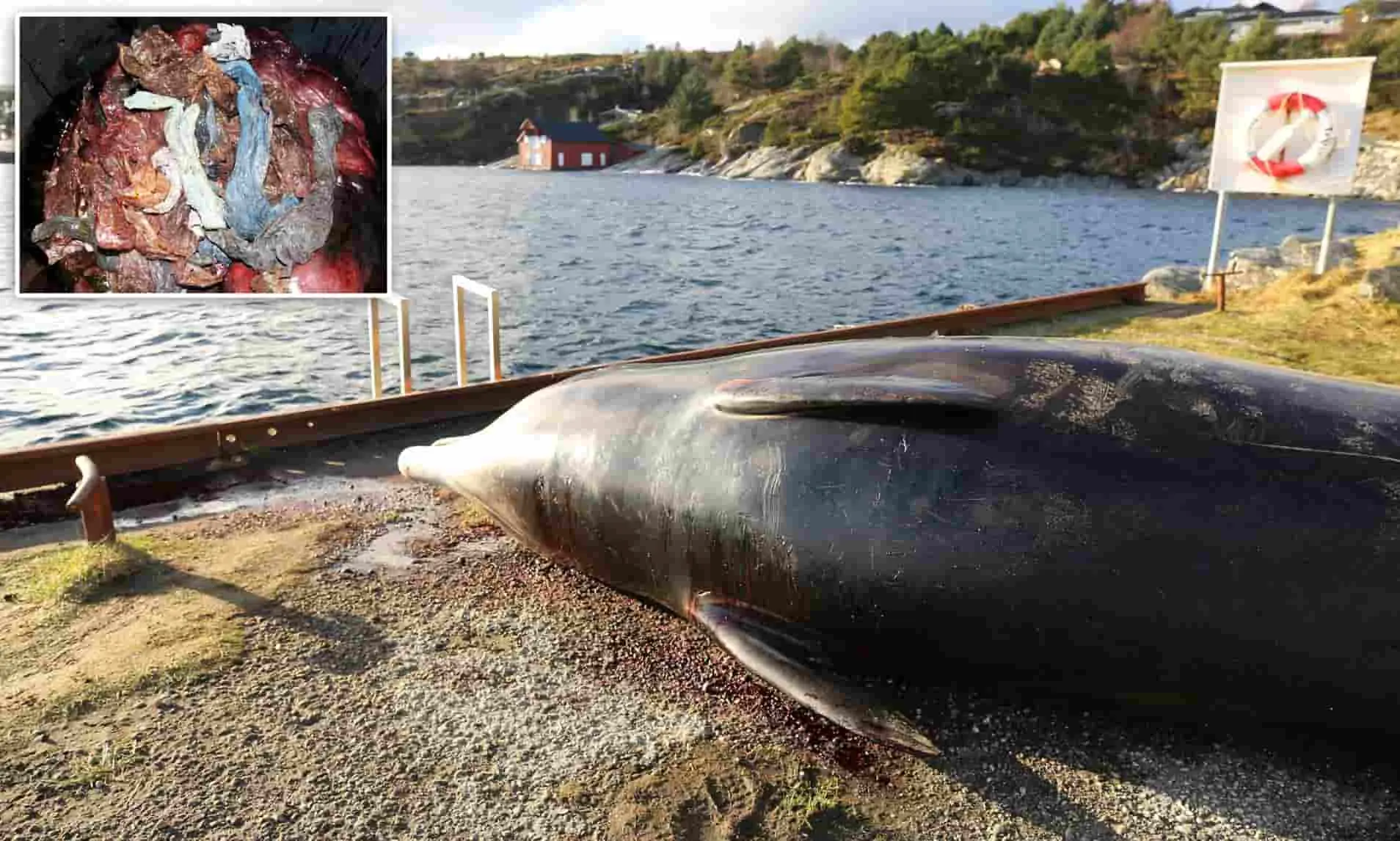 Norwegian researchers have found more than 30 plastic bags and other items of plastic inside a whale which was found dead. The whale had gobbled a huge amount of indissoluble waste. The researchers say that it's not surprising for them to as sea waste is persistently increasing.  
The whale was found in dreadful condition and was wrecked on the sandbanks of Sotra Island. The researchers from Bergen University examined the whale and came across a tonne of non-biodegradable waste. 
The whale was shriveled which made it evident that the whale was malnourished. According to Dr. Terje Lislevand, a zoologist, the whale's intestines were choked by the built-up plastic which caused it severe pain. It's nothing new though, there are several tonnes of plastic regularly found in whales across the globe due to an increase in non-biodegradable waste.