General News
The Hunt is on: Murderer of Two Teenage Girls Still Not Found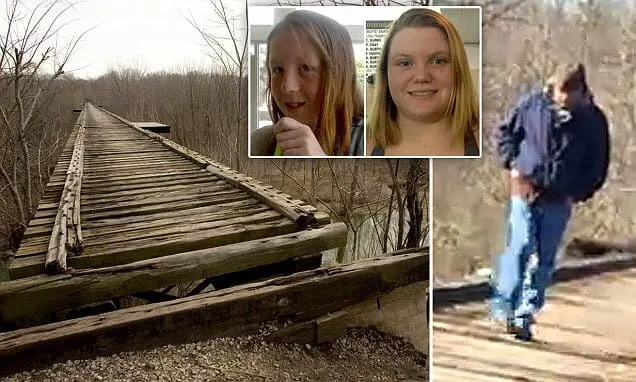 Abigail Williams and Liberty German aged 13 and 14 respectively were seen murdered a day after they went on for hiking. The Homeland Security department and FBI experts are investigating to find the killer. The cops have revealed the picture of the man who was the only one present on the bridge around the same time when the girls were there. 
The Federal experts are taking this case into their hands and are on the hunt for the killer of this double-teen murder case. Along with this, a mobile command center was also brought into existence to help the officials keep a better track of records. 
Abigail and Liberty were missing since Monday afternoon after they left for hiking near the Monon High Bridge. The girls' families reported them missing after waiting for them for hours.