General News
Der Spiegel Publishes Controversial Cover with Trump's Cartoon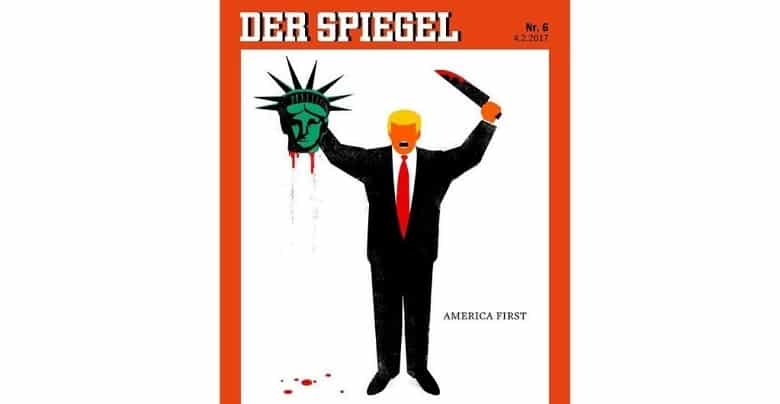 A German news magazine Der Spiegel came up with a controversial cover that features a cartoon version of Trump. The image depicts Trump holding the beheaded head of Lady Liberty.
The cover shows Trump holding Liberty's head as the blood drips from it and Trump is seen holding a knife in the other hand. 
Edel Rodriguez, the illustrator wanted to deliver the message that Trump was "beheading American democracy."  The image evokes comparisons between the Islamic States of Iraq and Syria. In the last few years, both these states have recorded the beheading of the captives.
Trump has been facing a lot of criticism from the government worldwide after he has passed the order to ban the entry of refugees from seven Muslim countries that have the majority of the Muslim population.