Forex News
What Is Copy Trading, and How It Works?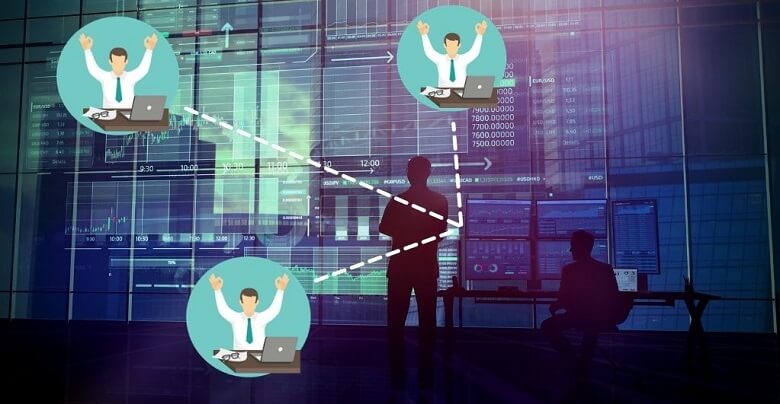 If you are looking to create a portfolio that meets the trading performance of investing professionals, copy trading can help. Copy-trading imitates the trading activities of the market experts. Copy trading is quite famous with traders and investors who lack experience and expertise in a particular market and those people who don't have too much time to devote to trading. We will find out what copy trading is, how copy trading works, and what you should expect with copy trading.
Explain Copy Trading 
Copy Trading or Social Trading is a method to automate trading by imitating the trades made by more experienced and successful traders. It is used by new traders who don't know to trade. It comes with the added advantage of teaching them. The objective of the copy trading method is to have the exact positions as that of the investors copied. It can either be manual or automated. It is up to every individual trader to determine how they want to go with copy trading.
Before trying your hand with copy trading, it is vital to perform your evaluation on a particular market or position before committing actual capital. Even while following the trades and strategies of experienced traders, keep in mind that your money is at risk. 
How Does Copy Trading Work? 
Copy-trading generally happens through a structured and dedicated copy trading platform or via connecting your brokerage account to a similar kind of trading platform. With copy trading, there are two participants. The first is the trader, and the second is the copier. Experienced traders and investors can sign up on trading platforms to get copied and usually demonstrate solid performance. The trades will earn them a commission for every copier they have. Based on the trading platform or trader, the commission can differ. 
Whenever your chosen trader opens up a new position, you get notified, and your trading position also opens if engaged in auto-copy strategies. Then, you'll remain in the same trades until you close a trading position manually or it is closed by the successful trader. The profits earned, minus any commissions and fees, are all yours. You get all this without doing the trading yourself.
Copy-trading in the Forex market is a famous strategy. Since price movements are small but frequent in Forex and continuous monitoring is required, Copy trading is pretty popular. With Copy trading, a trader can copy another investor's positions instead of scanning the whole quickly-moving Fx market.  
Risks Associated With Copy Trading 
The risks associated with copy trading are pretty obvious. Trading by nature is quite risky other than being a high-reward endeavor. 
Trader History: Selecting a long-term, experienced, and dependable trader to copy is hard. Do your homework to ensure that you know your selected traders. 
Market Risks: Like with any trading, copy trading also involves putting your money at risk. The market risks linked with copy trading mean that you may lose your money as the instruments/ assets bought and sold by your chosen trader may prove unsuccessful. 
Execution Risks: Like with any kind of trading, risks are involved when the traded assets are illiquid. It refers to how simple it is to exit a position that is held. You should also be aware of areas like the bid/ask spread included in the published returns and the costs included in the returns of a copy trader. 
Benefits of Copy Trading
The benefits of copy trading make it such a popular method of trading. The goal of copy trading is to find out traders and investors who have a solid trading style and track record that you wish to copy. Some of the benefits of copy trading include: 
Helpful to Newbies: Those who are just starting with trading will often look for effective strategies that work. Copy-trading lets them find out how other people succeed. This trading method lets them copy the tactics of successful traders and investors and immediately begin making money. 
Limits Potential Losses: Traders and investors are generally not ready to handle losses. Substantial losses can be damaging to their lifestyle. Copy-trading helps such traders by limiting their potential losses. It is done by paying attention to what experienced traders are doing. Monitoring their activities can make the difference between a good day and a bad day. 
Passive Investment Strategy: With copy trading, you do not need lots of effort or forethoughts. If a specific trader is not getting success, you can move to another one. You can trade using copy trading when it is suitable for you. 
Creates A Community: Copy trading is also known to create a community of investors and traders, whether experienced or beginners. Everyone is allowed to exchange strategies and ideas and also endeavor to enhance their trades. 
Conclusion
Copy trading is ideal for those who are looking to start their trading journey. It lets you experience both the failures and successes of other experienced and successful traders and learn from their mistakes. Copy-trading offers a great way to start making money in the market. However, like any other trading, copy trading also comes with risks. So, you need to be careful while choosing a platform to trade. Base your selection on how much control do you need on your operations. Choose a trader carefully. It is because you will be entrusting your portfolio to a stranger. Apart from this, check out the Review of IQ Option to understand this trading platform in detail, and further opt it to apply various strategies, copy trading, and more to earn huge profit in return.