Corona News
WHO Reinstates Hydroxychloroquine Trials for the Treatment of Coronavirus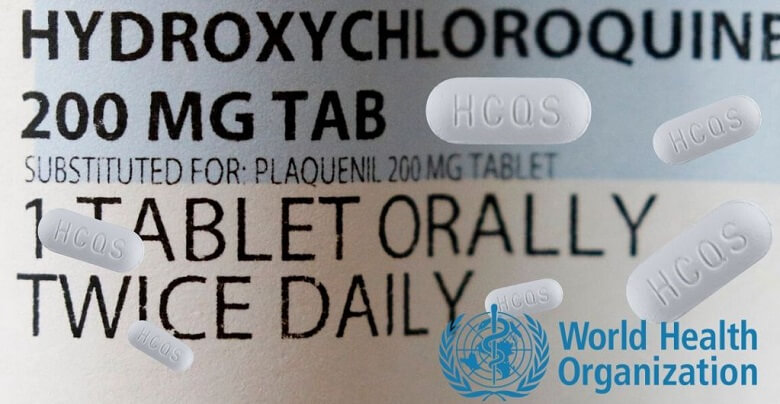 World Health Organization (WHO) has reinstated the clinical trials of hydroxychloroquine for the possible treatment of the Coronavirus pandemic. The decision to reinstate the trials comes a week after the WHO suspended the use of HCQ for the trials.
In a tweet on Wednesday, Director-General of the WHO, Tredos Adhanom Ghebreyesus stated that the COVID19 Solidarity Trials Committee recommended that there wasn't a need to modify the protocol according to the available data.
Based on available data, the #COVID19 Solidarity Trial Data Safety & Monitoring Committee recommended there are no reasons to modify the trial protocol. The Executive Group endorsed the continuation of all arms of the Trial, including the use of hydroxychloroquine. https://t.co/r88DVEvZ3j pic.twitter.com/cYITShxcE7

— Tedros Adhanom Ghebreyesus (@DrTedros) June 3, 2020
About a week ago, the WHO paused the supply of patients to the Solidarity Trials for testing HCQ, as there weren't any apparent results among the infected patients. However, the committee suggested that there is no need to stop the trials, and hence, the allocation of patients to the HCQ trials has resumed.
Hydroxychloroquine has emerged as one of the major chemicals being used internationally for the treatment of Coronavirus, as an autoimmune drug. However, the excessive use of HCQ has been criticized by a large number of medicinal experts and scientists across the globe. In fact, the United States, in particular, is among the largest consumers of the drug to treat COVID19 patients, which is traditionally used to prevent and cure Malaria.
Believed to be have originated in China, the Coronavirus has claimed over 388,000 lives around the world, infecting more than 6.5 million. Despite its origins in the east, the US has emerged to be the worst hit, with nearly 2 million positive cases and over 109,000 deaths.