Dating News
Effects of Pandemic; The Rapid Rise In Online Dating App Usage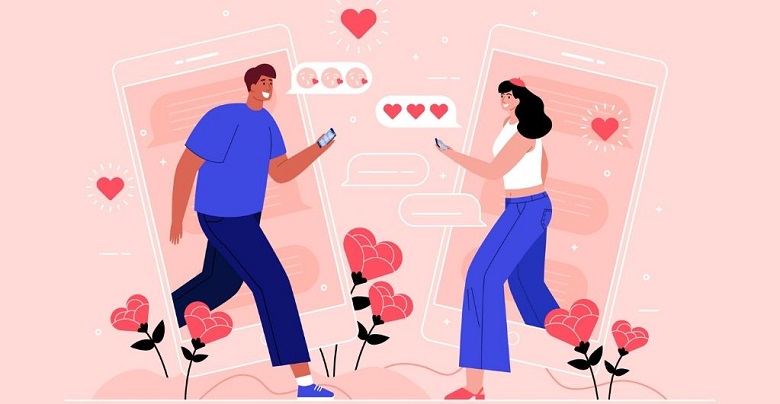 We all know that dating is about finding a friend, meeting people making new friends and connections, and ever since isolation has been the rule, and a lot of us are completely unaware of the future case scenarios. With this new normal lifestyle that stands ahead of us to embrace, maybe just watching a movie in a theatre, or stepping out for a dinner date at a lavish restaurant, are we still looking forward to going on dates and dating? Well, if we have to believe the dating apps, the answer is definitely yes.
All these online dating apps have witnessed a rapid spike in its usage during this lockdown period. This lockdown period has led to a lot of people having a feeling of anxiety and depression, loneliness, and maybe all these online dating apps is an escape from all such feelings.
Bumble has worked on spreading awareness regarding the lockdown and urging people to stay at home. The company also witnesses a surge in app usage during the initial stage of the lockdown period. The overall data analysis states that there is a definite rise in bumble usage by its existing customers and new users as well. The video call and voice calling features provided by Bumble is something that attracts the crowd the most. And if this persists, people will definitely use these dating apps to combat isolation and loneliness. To make people a little more aware of the pandemic, Bumble is ready to take up any inbound questions and concerns from its users about the outbreak. The platform will connect its users to official websites like the CDC and WHO.
Another online dating website is also delivering the best services to its users during the lockdown period. eHarmony has witnessed a 25% drop in the site traffic since the march month. And mostly by the third week of April, the registrations on the site increased.
The new video dating feature by eHarmony was scheduled to launch later this year. But based on consumer research, approximately 10 million users were planning to switch to virtual dating, and eHarmony started working on this project as quickly as possible.
Matches on the dating platforms have increased to 10% across the globe since the month of March, and the conversations on the app have witnessed a 20% spike. If calculated precisely, there have been almost 50 million intro texts sent worldwide on the OkCupid dating app.
On the lines of this discussion, the CEO of OkCupid Ariel Charytan quoted,

A lot has changed over the few months, and we all have been experiencing complete isolation and feeling pressured during the time of this pandemic. People who are single are experiencing a high time for now having anyone to share a word with, and here's where the online dating apps turn out to be a boon to a lot of them. Many of them consider this online dating unrealistic and believe that there is no such way where you can find true love on such a platform, whereas some believe it is quite interesting and hassle-free. Until one has experienced it enough, we can't decide how beneficial it can be for us. It depends on the situation, and you never know when this online dating might just turn a norm.