Corona News
Brazil Approves Two Vaccines, 6 million Sinovac's CoronaVac's Vaccines Will be Released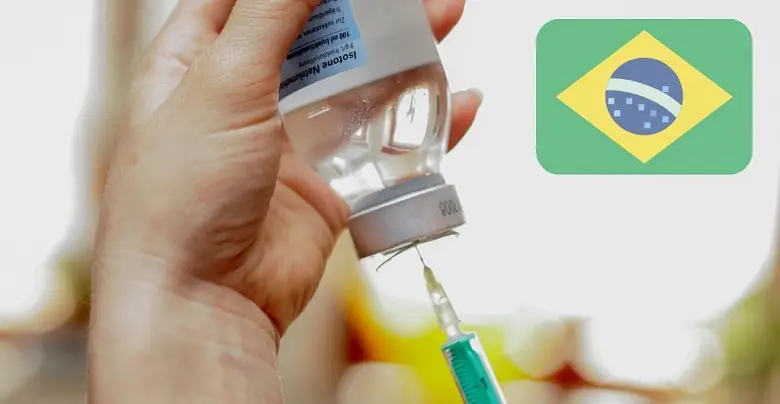 Amid the announcement of new vaccination drives across the world, Brazil has brought new hope to its citizens as the Brazilian health regulator, on 17th Jan, approved two COVID vaccines produced by Sinovac and AstraZeneca. Although the development in this area[H2]  was mired with political controversies. With this news, Brazil, the largest country in South America and Latin America, is ready for the massive vaccination project. 
Media reports state that as many as 6 million vaccines of Sinovac's CoronaVac are set to bring relief to Brazilians.  AstraZeneca, in collaboration with Oxford University, shall introduce two more million vaccines to Brazil soon. Anvisa, a health regulator, clearing its stand on dismissing the application, submitted by a Brazilian company, União Química, of the Russian vaccine named Sputnik V, stated that it fails to meet the required parameters to carry out any further examination.  
According to Maurício Santoro, professor of political science at the University of the State of Rio de Janeiro, the delay was caused due to doubts around its efficiency.
Sao Paulo becomes the first region to witness the vaccination drive that began this Sunday. The Federal government's vaccination plan report suggests that the second in the line to receive the doses will be the Sao Paulo region natives, senior citizens, and individuals currently battling complications from health conditions.
On the other hand, Manaus city is facing an acute shortage of oxygen cylinders; doctors are caught between a rock and a hard place, having to prioritize between people that shall receive oxygen during oxygen crises. Although other regions have shown their strong support by welcoming the patients of Manaus to help them reduce the burden on the health care system of the city, it has still witnessed heavy casualties.
Doria further claimed that the vaccines are 78% effective in patients mildly infected and 100% effective in those patients that are severely infected by COVID. However, this statement seems to contradict the statement made by his officials a week ago which stated that the vaccine is 50% effective. The government aims to vaccinate as many as 354 million people by the end of 2021 with the vaccines produced in home-turf Brazil.