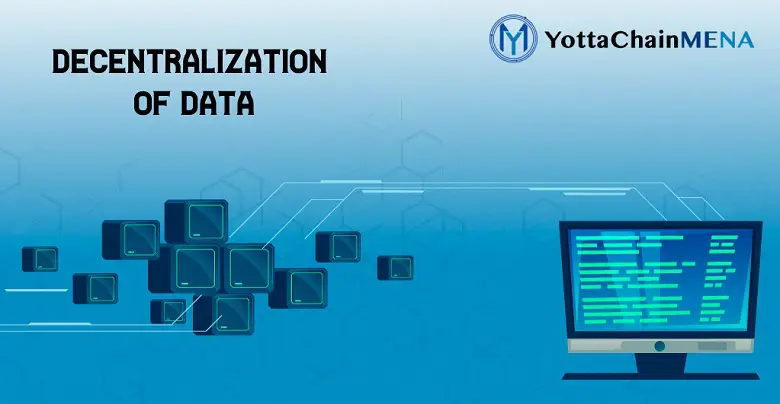 YottaChainMENA is the world's leading blockchain and data storage provider. With approximately 200 patents registered on the platform in the US and Europe, YottaChainMENA is the only organization that provides data encryption and de-duplication. With exclusive blockchain technology and characteristics, YottaChainMENA delivers the most secure and decentralized data storage solution across the MENA region.
YottaChainMENA aims to build its diversified ecosystem, based on decentralized blockchain data storage. The company has decided to open its source on GitHub after the launch of the YottaChainMENA Mainnet in September 2020.
YottaChainMENA allows organizations from both public and private sectors to integrate on their platforms in the form of Decentralized Applications (DApps). This will enable both parties to share the success and further focus on customization, coordination, and multilateralism.
The Significance of Decentralization
The decentralization of data deducts the need for a middleman in any transaction. The advanced computer coding replaces "the need of trust." Perhaps, it's quite a lot beneficial for each business to adapt to this technology.
Decentralization is believed to be the biggest game-changer in the history. Even today are already many decentralized use cases that have replaced the traditional centralized systems. For instance, you can avail immediate loans funded by any community, or you can get incomes passively without the need of any central authority, or a financial institution to complete the loan process. The decentralized mechanism on the platform automatically offers loans to make passive income.
MTA by YottaChainMENA
YottaChainMENA has issued a utility token, namely, MTA. The total supplement of this token is 2 billion units, and there no additional issuance required for it. The price of each MTA token is $0.02. MTA is the only token that converts data storage resources in YottaChainMENA decentralized network. The symbol can generate up to a hundred dollars of regular income. The Staking amount for the MTA tokens is refundable within 18 months.
YottaChainMENA believes that businesses are more substantial when all the entities are working together. The YottaChainMENA, decentralized data storage blockchain, makes use of scattered storage resource that is located across the globe.