Gaming News
Anker Launches New PowerCore Play 6K Mobile Gaming Controller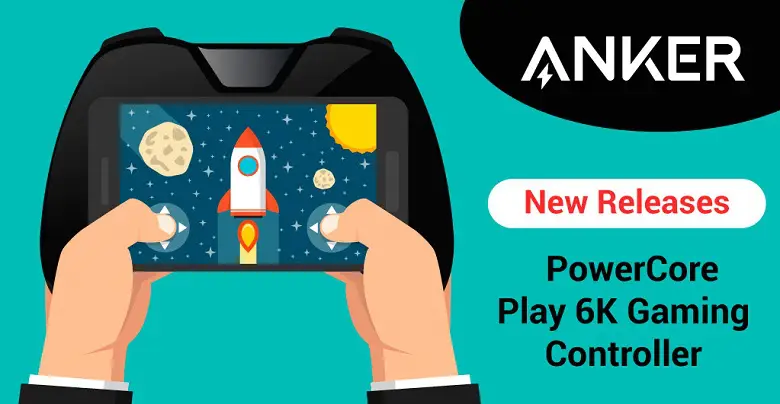 Anker announces the launch of the new PowerCore Play 6K game controller for both iOS and Android, there is a wide variety of mobile gaming controllers available in the market, but not all of them offer iOS and Android compatibility.
The PowerCore Play 6K features include a built-in 6,700 mAh battery taking your gaming experience to the next level, and its ergonomic design has the perfect grip and is easier to hold and move. Another feature includes inbuilt USB-A as well as USB-C, which makes the controller compatible with iOS and Android devices.
Anker PowerCore Play 6K's current price is $35, but the company is planning to offer excellent deals at the launch, it is the right choice as it offers substantial compatibility when compared to its price. It is adaptable to universal connectors, making it easy to connect with any smartphone, which makes the controller more attractive is the long battery life, which makes it extra convenient for avid gamers.
The controllers' sides are adjustable based on your phone's size, making it easier to operate with any phone. It doesn't have any buttons or D-Pad, which makes it compatible with games that do not require controllers.
Gamers are excited about the release; users do have complaints about the lack of buttons and a D-Pad, but you should give it a try.