Blockchain News
Powerpool to Launch First Round of Protocol with 100 Testers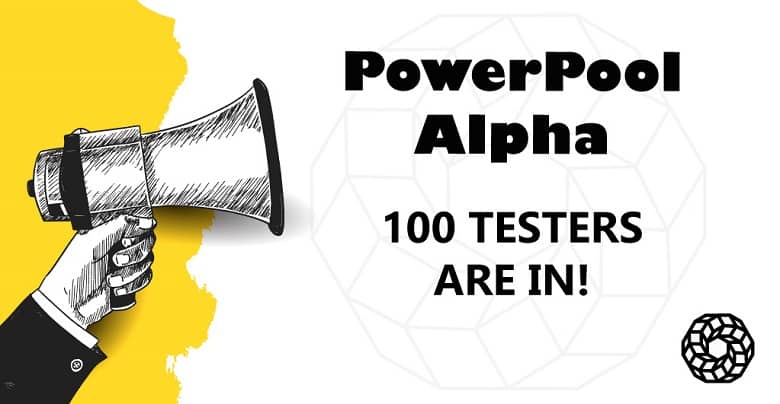 The protocol for pooling governance tokens Powerpool has announced that it will be launching the first round of its protocol. The Alpha round will go live with 100 testers, which were tough to select, the network added in the official tweet. The first round will be live on Monday, 11 a.m. PST, and will last for two days.
Proud to announce that the first round of our protocol launch is going live tomorrow approximately 11 a.m. PST

It was tough to select the first 100 testers. Read more:https://t.co/Nf8iYBAv8r

Prepare your wallets! We will drop an additional announcement prior launch$CVP

— Power Pool (@powerpoolcvp) August 16, 2020
Powepool was formed recently, and within the first week of the announcement, it received over 2,000 application requests. This has compelled it to re-design its protocol testing approach, and it was divided into three parts – the Alpha Round, the Beta Round, the Gama Round. The Alpha round that goes live today will be deployed on the Matic mainnet.
The first protocol round will focus majorly on intensive work, testing, and bug reporting, and the participating testers will receive 5% TTS distributed equally. The token distribution is to reward the community members and encourage them to create liquidity pools on decentralized exchanges to fulfill the community demand.
While there are only 100 testers added initially, new testers will be added to the list for the Beta and Gama rounds. Testers that are active and contribute the most will be automatically added for the next round as well. While the Alpha round will be conducted with test tokens, the second round will use real tokens. The Beta round will be aimed to test oracles, liquidation procedures, and other features, with liquidity capped at several tens of thousands of dollars.
The third and the last pre-launch stage, the Gama round will be conducted on the Ethereum mainnet instead of Matic. Testers will be required to test all the features of the protocol on the Ethereum mainnet, while rewards and liquidity cap will be based on the previous round results.