Gaming News
FENRIR Comes To the Aid of Casinos: A New ETG Terminal for Safe Gaming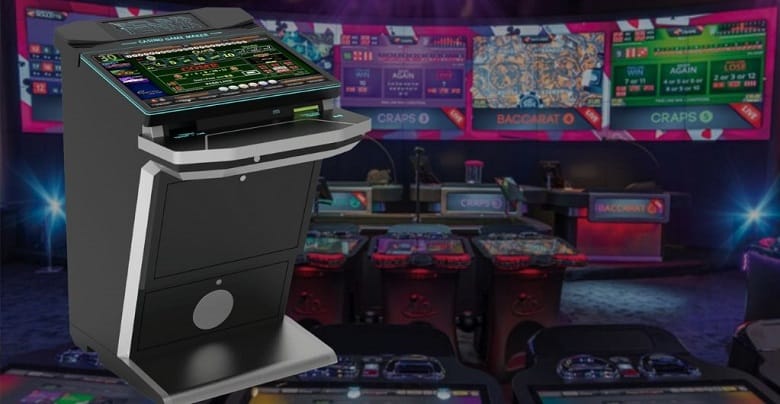 This week, Casino Game Maker Inc., the Utah-based developer of gaming solutions for land-based casinos, announced the launch of its new product FENRIR, a cutting-edge e-table game (ETG) terminal. As the newest addition to ETG-style betting terminals, FENRIR offers the novel possibility of concurrent wagering on both live and virtual games from a single terminal and provides a rich gaming experience.
FENRIR is developed based on the robust Valhalla+ Gaming Platform. Its features include:
27-inch HD touch screen
Compact footprint
Programmable RGB lighting
Convenient USB 3.0 wireless/wired phone charging ports
High-fidelity sound
Well-defined visually appealing safety shield
With FENRIR, players get to experience powerful graphics on table games such as roulette, Sic Bo, poker, baccarat, and craps. The safety shield and the compact footprint features provide the ideal solution for casinos that are planning to renovate their gaming floors to obey the new COVID-19 social distancing and safety protocols.
FENRIR offers the latest gaming technologies with best-in-class flexibility for gamers to help them to adapt to the ever-changing gaming environment. The platform allows multiple games to be played on a single device at the same time.
According to the company's Director of Engineering Brian Dalley, technologies like FENRIR would help casino operators to not only practice the new safety standards but also assist them to continue to provide exciting games to their players. Offering new games and custom content, and complying with new guidelines simultaneously become much easier with FENRIR, he further added.