Cannabis News
Aphria Inc. Moves Stock Exchange Listing from NYSE to NASDAQ from June 05, 2020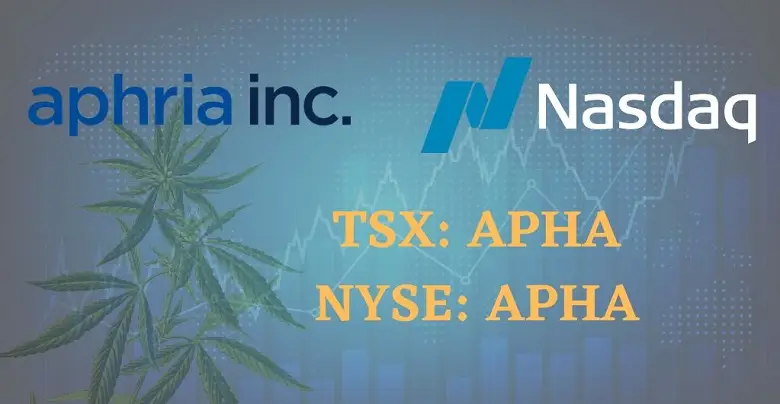 Global cannabis leader Aphria Inc. announced on Tuesday that it will be transferring its stock exchange listing to the National Association of Securities Dealers Automated Quotations (NASDAQ) from the New York Stock Exchange (NYSE). According to the official tweet, the transfer will become effective post market closure on June 05, 2020.
We will be transferring our stock exchange listing from NYSE to @Nasdaq, effective June 5, 2020 after the market close. Read more here: https://t.co/JldvBJfUaz $APHA #WeHaveAGoodThingGrowing pic.twitter.com/YPHpH7UPTY

— aphria inc. (@aphriainc) May 26, 2020
The Ontario based company also released a blog on its website, in which it stated that it will carry on trading under APHA ticker from Monday, June 08.
Explaining the move, Aphria CEO, Irwin D. Simon said,

He further expressed his belief that NASDAQ would be a "good fit" for the company and will help implement its agenda to integrate ESG practices into its multiple business domains even further.
Headquartered in Ontario, Aphria is a global leader in Cannabis production. It focuses on producing supreme quality products at low costs, with special emphasis on growing Cannabis in the most natural environment with innovative technology.
Commenting on the new listing, Bob McCooey, Global Head of Capital Markets, Nasdaq welcomed Aphria Inc. stating that over 76% of the NASDAQ listed companies have reported on at least one ESG metric.