Blockchain News
Blockchain And Its Unprecedented Role In Real Estate Industry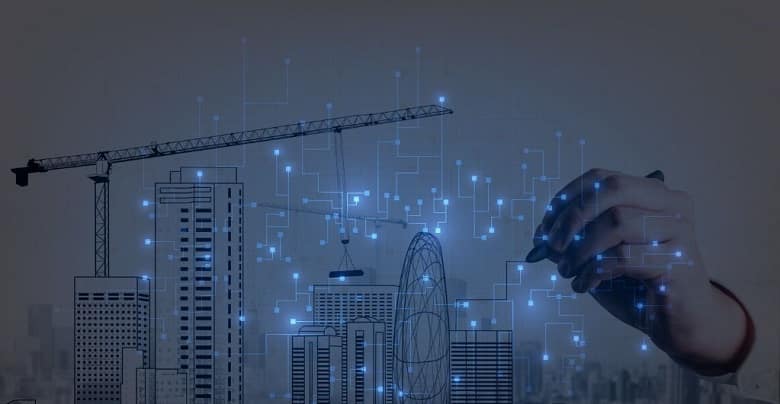 The blockchain technology that was introduced to the world as the underlying terminology for cryptocurrencies has come a long way ever since its inception. Working as a system comprising of a decentralized ledger, blockchain technology is studded with a suite of unprecedented offerings. High-end security, enhanced transparency, immutability, etc. are some of the promising features offered by the pool of blockchain technology. Today, you can find excellent products powered by blockchain technology in multiple domains such as finance, banking, education, hospitality, tourism, supply chain, real estate, and several others.
The pedagogy is proving to be highly efficient for facilitating the execution of transactions, their storage, and maintenance of records in a manner that they remain tamper-proof forever. In the case of the supply chain, blockchain technology helps people in keeping track of their products from their origin to the final destination while storage of large-scale data helps in the healthcare and education sectors. By streamlining payment settlement mechanisms, blockchain has revived the tourism and banking industry in a surprising way.
Talking about the real estate sector, it shines as one of the most potential driven industrial domains which require utmost diligence in paper maintenance and record-keeping. Blockchain can turn out to be the long-awaited revolutionary tool that can do wonders to aid the real estate business. Let's look into the subject in detail.
Limitations of Traditional Real Estate Trading
The real estate sector is highly non-transparent. It is based on multiple factors like citizenship, cash and currency requirements, accreditation, credit score, legal status, etc. Ironically, at present, there exists no reliable database or method to access this information with convenience.
Due to the lack of technological involvement, a lot of paperwork is needed to be maintained.
Most of the transactions in the traditional real estate deals are based on relations and trust. This often results in fraudulent deals causing hefty losses.
The involvement of third parties such as brokers, attorneys, exchanges, etc. increases the overall expenditure as well as the time period of execution.
Why Choose Blockchain Technology?
Reliable Asset Allocation
Anyone willing to buy or sell their property need to reach out to brokers or listing platforms for the purpose. These intermediaries charge hefty fees for their services and often give inaccurate, outdated, or compromised information to the other party, resulting in disputes and inconveniences. By employing blockchain technology, the users can take advantage of the decentralized data, which will be available for access 24*7 in a P2P framework. The brokers get extra data monitoring features, which helps in cutting the overhead costs in a big way.
Enhanced Processing and Cost Reduction
Blockchain stores data securely using cryptography, which restrains any sort of modification, corruption, or change. The employment of decentralized technology will aid the real estate processes by streamlining the entire system facilitated by the storage of transactions digitally. By eliminating the involvement of third parties and maintenance of tiring paperwork, blockchain technology brings down the cost for the buyer involved in the transaction.
Loans, mortgages, and underwriting contracts often require a lot of paperwork, which is based on human trust, thereby ending up in disputes or legal turbulences. Blockchain technology allows banking entities to have secured data sharing, access to single extract of verified information, immutable transaction recording, as well as real-time payment settlement. Smart contracts can duly manage data regarding ownership rights, loan term, disbursement of the amount to the beneficiary, and other processes.
Digital Identities and Deed Management
Blockchain technology gives assurance of validity for usage in other industrial sectors easily. The decentralization of identities follows a blockchain-supported KYC/AML mechanism, which helps the tenant and the purchaser in processing background verification and creation of documents. The overall deed management involving real estate titles, liens, financing, and tenancy gets improved.
Blockchain In Commercial and Retail Real Estate
In commercial and retail real estate businesses, blockchain technology can play a pivotal role by initiating the tokenization of real estate properties. Digital assets can represent real-life assets, including real estate, real estate funds, governance rights, revenue paths, etc. Tokenization helps in making the assets approachable for a wider class of investors. Also, by streamlining payment mechanisms, blockchain can fuel the fast movement of cash in the business, which in the long run, can boost the overall economy. Blockchain app can manage procurement activities for suppliers and subcontractors. Tracking of information and digitization of processes helps in facilitating quick transactions for reduced costs.
Some leading blockchain-powered real estate apps are UBITQUITY, ATLANT, Propy, Harbor, PropertyClub, and many more. These platforms track the lifecycle of any property and provide clear ownership data to the involved parties, government authorities, and resellers. Tokenization of assets, as well as P2P rental dealings, are also offered by blockchain real estate apps to their users at a negligible cost.