General News
Artist Sam Gilliams is Now Back in the Limelight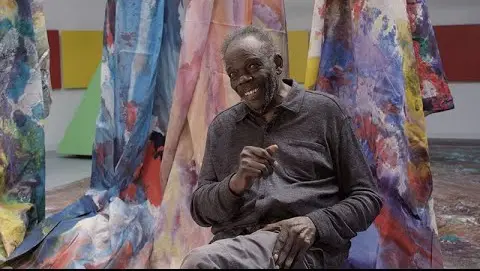 The 81-year-old art genius Sam Gilliams He was one of the greatest known innovators of abstract art. But he was living with difficulty and falling short of money. But he chose to never give up on art. Gilliams is known for his "drape paintings."  He did not have any major exhibitions for representing his art for years and eventually got discarded from the market. 
Two young men, David Kordanksy and Rashid Jhonson, a gallerist and artist respectively were once discussing art and artists. Gradually, the conversation was all about abstract artists from the 1970s. While talking about Gilliams, they realized that no one buys Gilliams paintings now, whereas years back his ideas matched the level of Jackson Pollock's pour-painting. 
The two gentlemen approached Gilliam and proposed to have an exhibition of his works. Gilliam was now rediscovered. His work is now displayed at the Kordansky gallery. People are amazed when they come to know that he creates such incredible pieces of art even at 81 years.