Blockchain News
Band Protocol Partners with CoinMarketCap for 1st Earn Campaign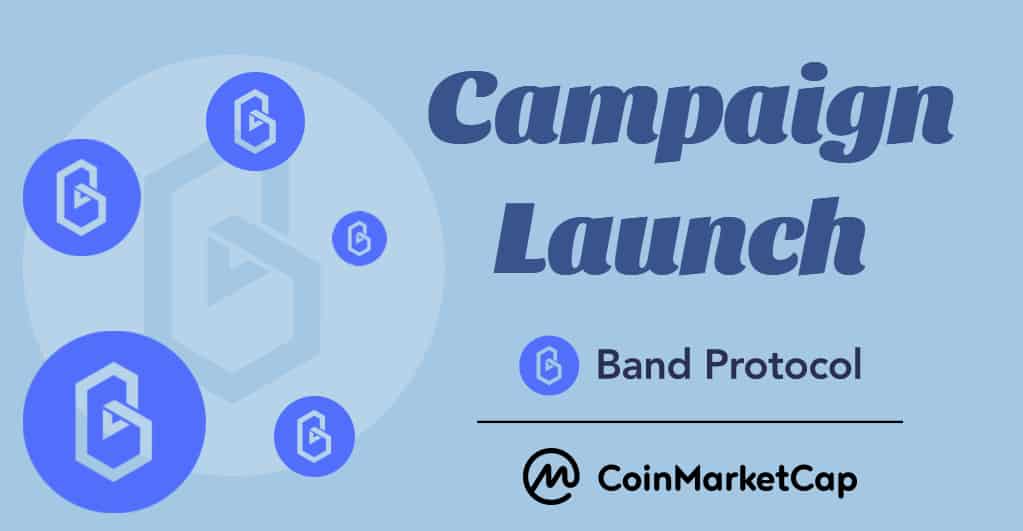 Decentralized cross-chain oracle network Band Protocol announced on Wednesday that it has entered into a partnership with crypto data and price tracking platform CoinMarketCap (CMC), to launch the first CMC earn campaign. As per the official tweet, users can learn about the BAND token and earn up to $160,000 in rewards watching videos and completing educational tasks.
1/ 🌍 Band Protocol has partnered with @CoinMarketCap to launch the first CoinMarketCap Earn Campaign.

Learn about $BAND and earn from $160,000 in rewards by completing educational tasks and watching a series of short engaging videos!https://t.co/Unhyi7INaj

— Band Protocol (@BandProtocol) August 12, 2020
In a Medium post, Band stated that CMC has launched a new educational platform that allows users to earn crypto assets by learning about them and completing tasks like quizzes. BAND is the platform's first partner, which will allow users to learn about issues related to decentralized oracles, which are an important part of blockchain infrastructure, especially for decentralized finance.
Users will also be able to learn about the role cryptocurrencies like BAND play in building a decentralized and scalable oracle network. According to a subsequent tweet, CMC will also host a live stream AMA with CEO and Co-founder of Band Protocol, Soravis Srinawakoon. Commenting on the partnership with CoinMarketCap, Soravis said,

CoinMarketCap stated that users simply need to watch videos and take quizzes to win the rewards. In the announcement tweet, CMC said that users can win up to $10 with no costs or trading risks, and enter into a $300 worth BAND token drawing.
Start earning $BAND. 🔥 @BandProtocol is the first campaign to be launched on @CoinMarketCap Earn!

How do you get $BAND? Watch videos, take a quiz. Each user earns up to $10 – no costs or trading risks. 😎 Plus, get entered into a $300 $BAND drawing!https://t.co/5pkg8l2wjC pic.twitter.com/3dfvVjCmS2

— CoinMarketCap (@CoinMarketCap) August 12, 2020