Blockchain News
Elrond Partners With Istari Vision to Expand in DACH Region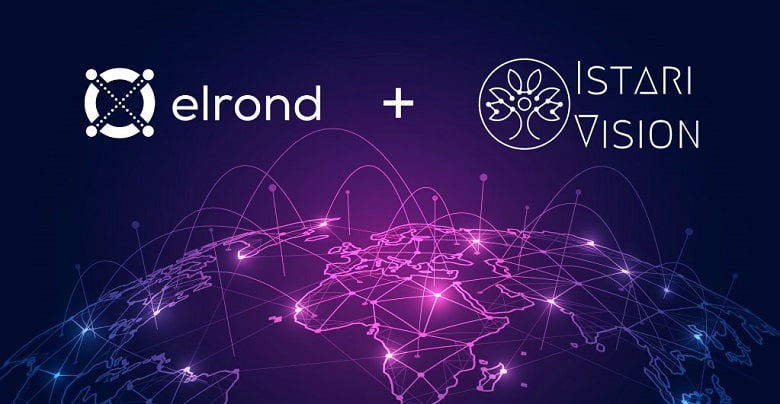 Elrond is finally ready to provide secure internet services and great speed—something the customers were looking forward to have for such a long time. Their technology has acquired the attention of the vital environment of the cryptocurrency and the partners of Elrond. A group of keen validators appears to demonstrate the capabilities of the Elrond blockchain on the public testnet. Initially, when they had started, they constituted only a few members, but now it has expanded to hundreds of members. The constant support, commitment, resources, and energy have helped Elrond to catch the eyes of the crowd and gain popularity in no time.
Hallo 🇩🇪 Deutschland, Servus 🇦🇹 Österreich und Grüezi 🇨🇭 Schweiz! $ERD ecosystem integration into the DACH region accelerates with Istari Vision, who will foster local adoption & participation in Elrond from the infrastructure level upwards 👇🏻 https://t.co/IcY4ZyJTuX

— elrond (@ElrondNetwork) July 2, 2020
Recently, Elrond has made a partnership with the firm Istari Vision to work in the DACH region. The Istari Vision is the early supporters and contributors of Elrond. They are the Germany based firm and are the leaders in the German-speaking community. Istari Vision revolves around building its operating infrastructure along with efficient quality. Their support to the Elrond with their secure networks provides an opportunity for the latter to have additional exposure in the DACH region.
It brings me a lot of personal satisfaction to finally turn a long-standing business relationship into a formal partnership. @WRueckerl is the $ERD ambassador operating from the @ElrondNetwork offices in Regensburg, happy to work with his team moving forward! ⚡️ https://t.co/tsR2WlPwhc

— Lucian Mincu (@LucianMincu) July 2, 2020
Through a recent tweet, the co-founder of Elrond, Mr. Lucian Minsu, announced that they have one year of working experience with the Istari Vision team, who seems to be a vital local liaison. Thus, Elrond has decided to expand in Germany with support from the Istari vision. Moreover, their newly gained partnership seems to be based on the foundation of a long-standing relationship with the founders.
Furthermore, when asked the CEO of Istari Vision, Mr. Wolfgang Riickerl stated that Germany's industrial environment is rapidly expanding and moving towards digitalization. And it has become vital for the industries to change their strategies to remain in the race of the new global economy. This partnership between the two can prove to be beneficial for both of them. With time, this partnership will expand the Elrond's reach in Germany. Well, many people are looking forward to taking lessons from this partnership.