TRON News
Bridge Oracle – The First Public Oracle System on TRON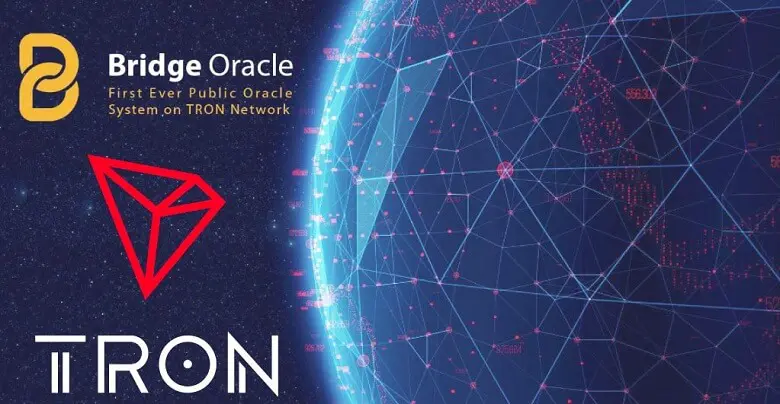 The TRON network is a Singapore-based decentralized platform focused on building a free digital content entertainment system with a distributed storage technology that allows cost-effective sharing of the content across various other networks. However, in its endeavor to build such an infrastructure, TRON has been facing many challenges owing to the absence of any public oracle system that hinders its process of attracting small businesses on a large scale.
The business and the commerce sector are mainly reigned by small businesses that even topple large corporate organizations; therefore, every platform has always been an effort to attract these small "masses."
Previously when TRON was launched, the absence of any public oracle system hindered TRON to attract public users on its platform because, without an oracle system, it was not possible to create any dApp for ordinary users who mainly constitute the crux of the commerce and business platforms. This lack of participation from small businesses prevented TRON from the massive growth and expansion that it was destined to.
To fill this lacuna, TRON launched the first-ever public oracle system, Bridge on its platform, that will help TRON to access external data (through various APIs and languages like JASON, XML, and HTML) from the Smart Contracts of even the most ordinary users. Oracle systems empower a blockchain network with the much-needed flexibility to access external data, thereby solving the connectivity issues at large; it enables people to inject real-time data into their respective Smart Contracts.
These connectivity issues prevent blockchain platforms from being used as a programming ecosystem and render them no better than an ordinary asset tokenization platform; it hinders to show the platforms' original potential.
Before TRON, Oracle solutions were only the thing that only big enterprises could afford because the number of resources, budget, and time that it needs cannot be provided by small businesses. However, the launch of the Bridge on the TRON platform will encourage businesses to go for the oracle solutions to reap the benefits of growth and expansion in the long run.
With this integration with the Bridge oracle solution provider, TRON will be able to outpace its main competitor, Ethereum, which is a step towards its development to attract small businesses towards its network.
TRON's collaboration with Bridge will enable TRON to offer a conducive infrastructure for small businesses to participate in the TRON network. The public oracle solution will enable TRON to add varied data sources like BTFs and Random. It will also enable TRON to add different kinds of proofs to establish the authenticity of the data-infused. With this integration, TRON can also sell dedicated raw data with the help of the oracle data carriers offered by Bridge.
With a greater number of small businesses, TRON's network will expand at an exponential rate with no hindrance at all. The public oracle solutions will automate small businesses' activities through the creation of decentralized applications (dApps) and decentralized autonomous organizations (DAOs).