TRON News
TRON 4.0, to Launch on July 07, Will be the beginning of the Era of Great Voyage, Justin Sun Writes in an Open Letter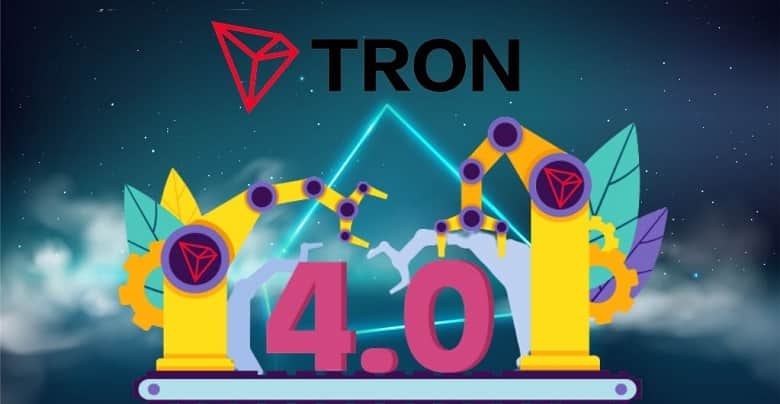 TRON will celebrate its 2nd 'Independence Day' on June 25, the day when it moved to its own mainnet breaking away from Ethereum. The event will mark the beginning of "the great voyage," the TRON 4.0, which will launch on July 07. TRON founder and CEO Justin Sun wrote an open letter on Medium, in which he stated that the 2nd Independence Day would mark the end of the TRON Odyssey era (3.0).
(1/2) Open Letter on the Great Voyage: TRON 4.0

1. TRONZ Smart Contract Privacy Protocol
2. The New TPOS Dual-layer Consensus Mechanism
3. New TICP Cross-chain Protocol
4. Financial institution and enterprise blockchain solution
AND other updateshttps://t.co/61S9zMsTOc pic.twitter.com/Q3J1Tk049S

— Justin Sun (@justinsuntron) June 7, 2020
As per the blog post, TRON 4.0 will focus on decentralizing the Internet and also building a robust decentralized financial infrastructure for future generations. The new version will also aim the be the most preferred network for small and medium developers to build Dapps and DeFi applications.
According to the company, TRON 4.0 will create historical developments, and it shared four points to indicate the prowess of the new version. Firstly, it claimed to have developed the world's first virtual machine backed smart contract privacy protocol. Secondly, it has upgraded the TPOS consensus, resulting in a significant reduction in block confirmation time to 3 secs from 57 seconds.
Thirdly, TRON has introduced a new TICP cross-chain protocol, pushing its ecosystem in a cross-chain era, and at launch, developers will have 3 public chains to connect with. Lastly, it has successfully developed a blockchain solution for financial organizations and enterprises, which will allow them to implement a blockchain application customized as per their requirements.