Cardano News
Cardano (ADA) Persists Uptrend After Hitting $0.11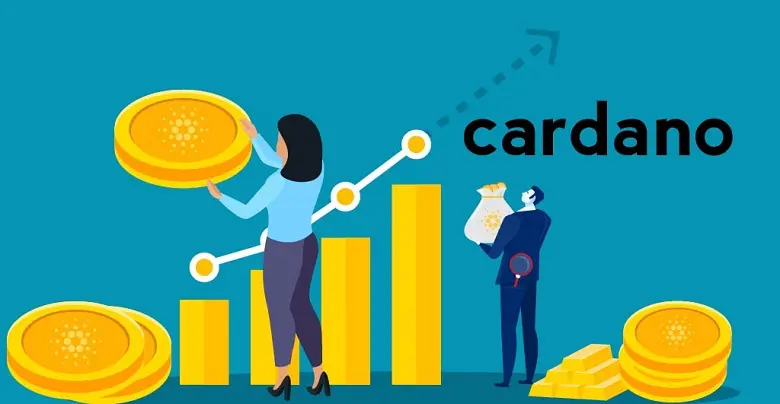 Cardano has been registering a stupefying price movement since the beginning of the month. Today, the intraday movement during the wee hours almost reached $0.134 but could breach $0.136, a 52-week high. With the current momentum, ADA coin is speculated to be side-tracking the existing competition in the market soon.
In the past week, Cardano foundation informed that a suspicious firm is claiming to rake in funds by declaring contact with them. The warning suggested that some companies from or contacted by BTCNEXT (Caribbean crypto firm) disclosed that they individually know the Cardano Foundation's core team members to ensure that the investments will be safe and sound. The investigation is still in functioning that whether the claiming party is having any connection with BTCNEXT. However, the statement was immediately released from BTCNEXT that Cardano Ecosystem or any member from the foundation is not connected with the Caribbean crypto exchange.
Cardano further released an official statement on twitter quoting:
We have recently received reports from our Japanese community with regards to suspicious activities in Japan. The Cardano Foundation takes any dissemination and attempts of scams, fraudulent information and FUD as a serious violation and breach of trust toward the community. 1/2

— Cardano Foundation (@CardanoStiftung) July 9, 2020
Cardano Price Analysis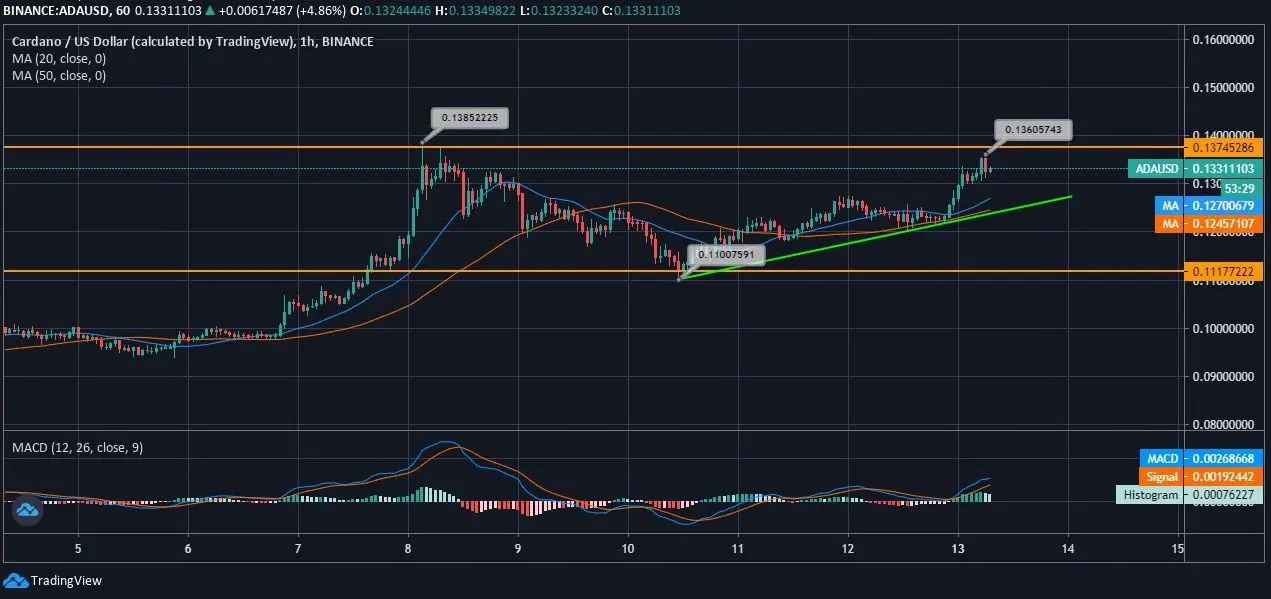 ADA price has surprisingly improved substantially from the opening of the month. On the first day of the ongoing month, the coin was trading around $0.10. Within a week, the Cardano price surged above $0.11. And then, on July 08, the coin hit 52-week high and marked a new at $0.138. However, the next couple of days created pressure on the movement. As a result, Cardano reflected a gradual fall. On July 10, the coin violated its immediate support and touched $0.11.
After hitting $0.11, Cardano embarked steady improvement, and on July 12, it was around $0.127, and today it has again reached near its previous resistance of $0.138. Talking about the technicals, MA 20 crossed above MA 50 and reflected bullish crossover. And the current price of ADA coin is also trading above both the daily MAs. The MACD indicator also indicates bullish crossover as the MACD line crossed above the Signal line.
The impending period for Cardano is likely to bring strength. The speculations have it that the coin might cross previous resistance $0.138 soon. In case the market pressure takes over, then the ADA coin might face slight correction.