Cardano News
Cardano (ADA) Strengthens in the Intraday but Lacks Steady Traction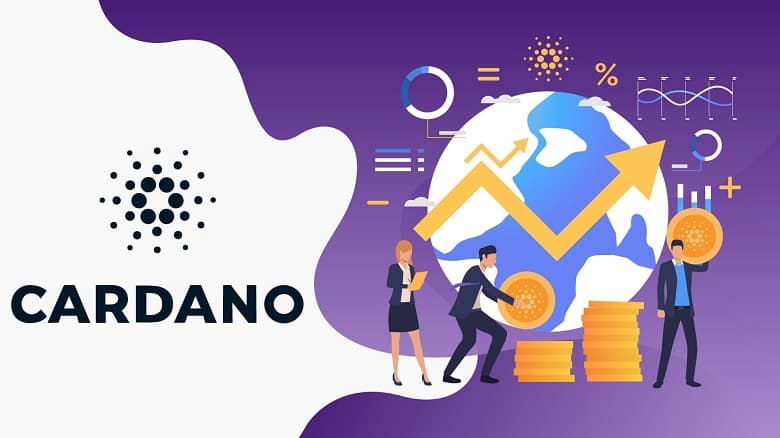 Cardano, one of the top 10 cryptocurrencies of the market, is seen trading above $0.100 with a bullish sentiment due to the strengthening demand, tracking cues from the global market followed by the US elections. The stock market is seen gaining too, leading to an amplifying amount of traction in the digital asset market.
A gain in the Bitcoin price, the forerunner is seen breaching a 2-year high, and the related cryptos are seen gaining too. Taking into consideration the movement of Cardano, it was in July when the coin was seen hitting a 22-month high only to nosedive below $0.100 as low as $0.076 around 38.20% Fib Retracement level. However, the current trading price has led to an intraday bullish crossover as ADA coin reclaims to trading above $0.100.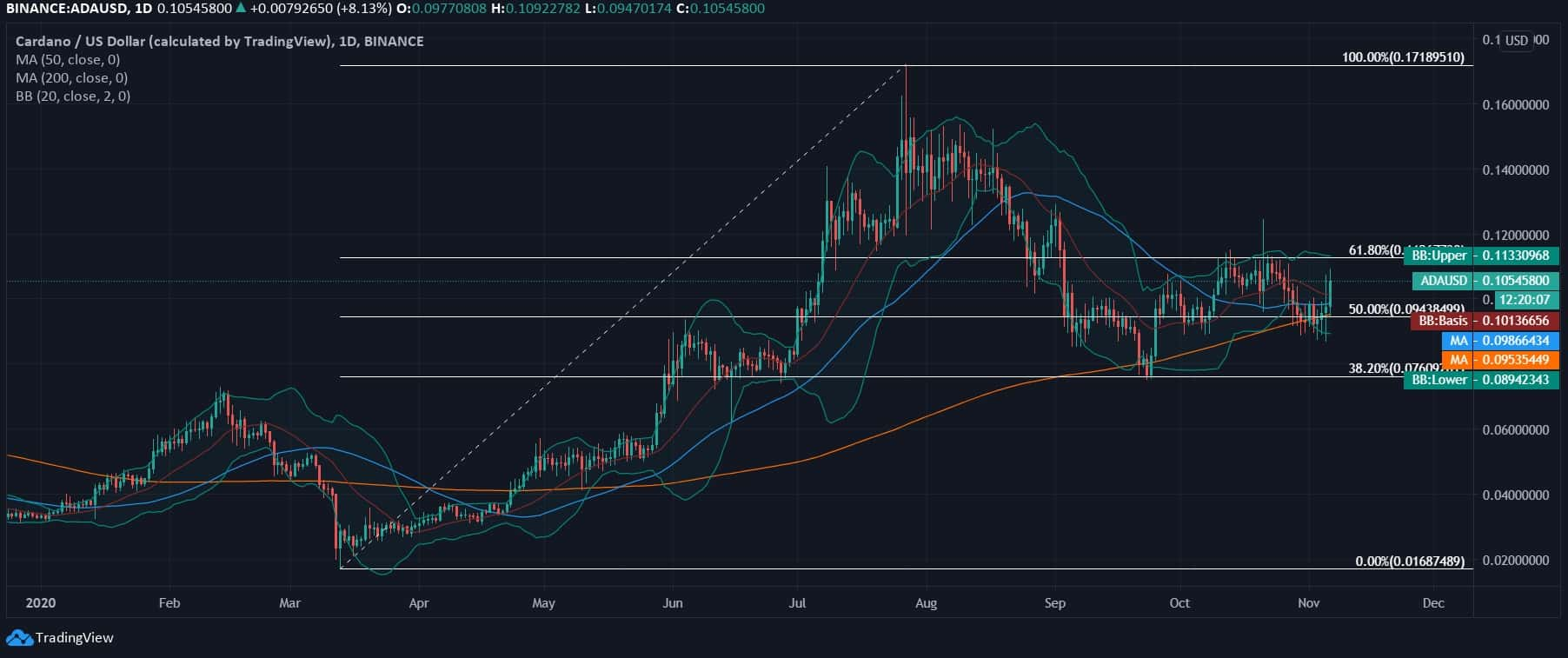 Cardano Price Analysis:
At the time of penning down this analysis, ADA price was spotted at $0.101, and with an intraday bullish candlewick, Cardano is seen breaching 61.80% fib level. With a positive sentiment drawn over the past few days, the currency is seen spurring after breaching the lower band on the daily chart.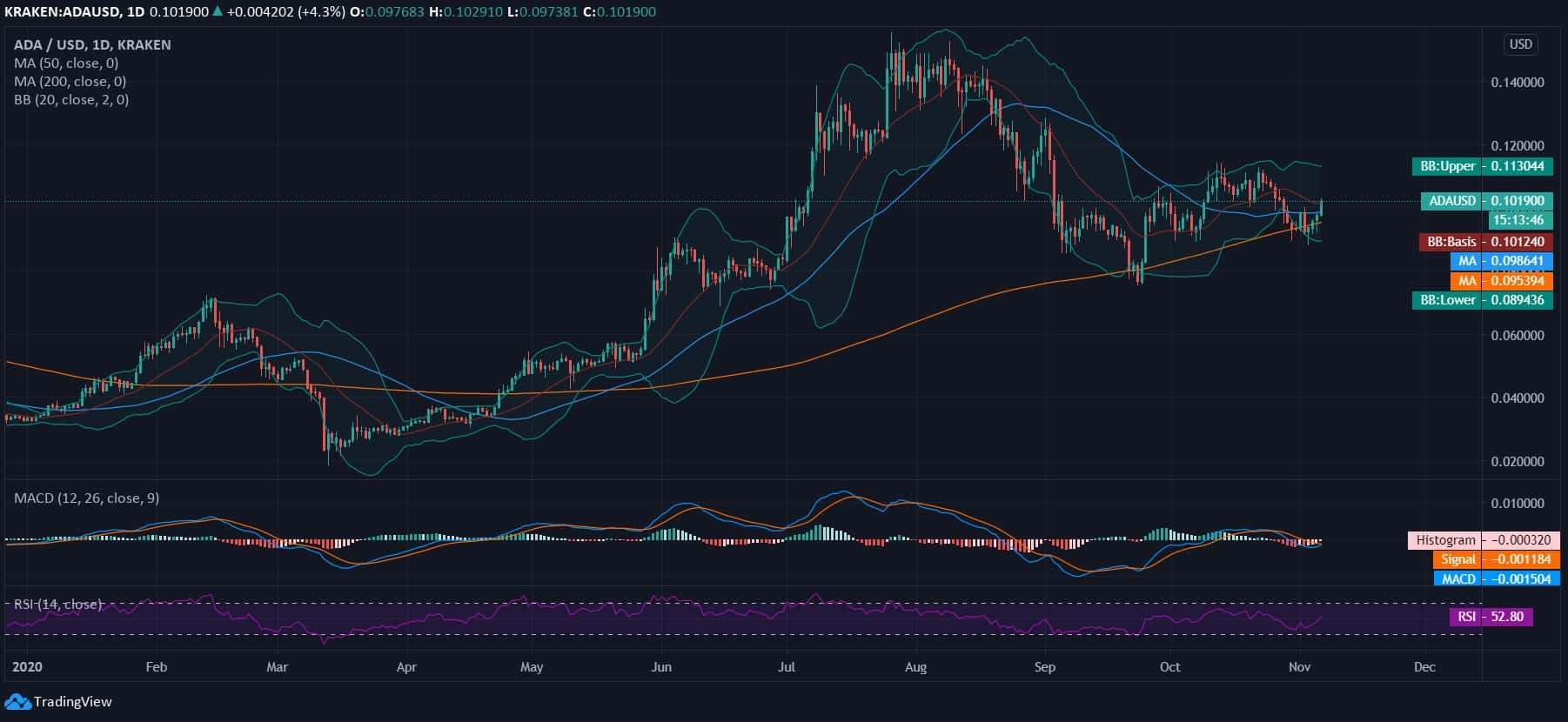 With this intraday turn ahead, ADA coin has resumed to retaining support from both the daily MAs viz., 50-day and 200-day at $0.098, and $0.095, respectively. The 20-day Bollinger Bands do not draw any trading extremities, and therefore, we do not predict any short-term volatile breakout.
Despite the intraday bullish sentiment, the MACD daily chart holds a bearish divergence after Cardano's price plummeted from trading around $0.115 leading to no positive change on the MACD chart. The RSI is at 52.80 and is seen rising towards the overbought region due to an intraday gain in price.