Cardano News
Cardano Price Reflects a Notable Uptrend and Trades Above $0.109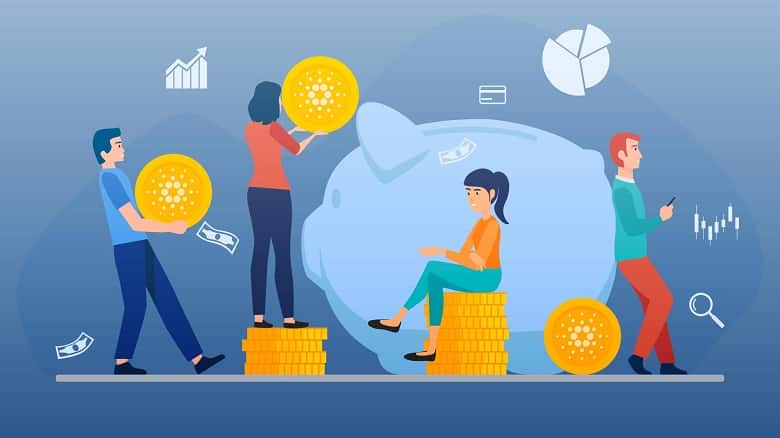 After having shifted from the top 10 cryptos of the market in the previous month, Cardano is back to trading at 10th position as it currently reclaims its trading position above $0.100. Alongside, we see a small uptrend drawing from the last week of the previous from the 3-month support marked at $0.075, and ADA has strengthened by over 45% in around three weeks.
This third-generation crypto is seen fulfilling all Bitcoin and Ethereum limitations, which are 1st and 2nd generation crypto leading to amplifying DeFi and smart contract platforms.
Cardano Price Analysis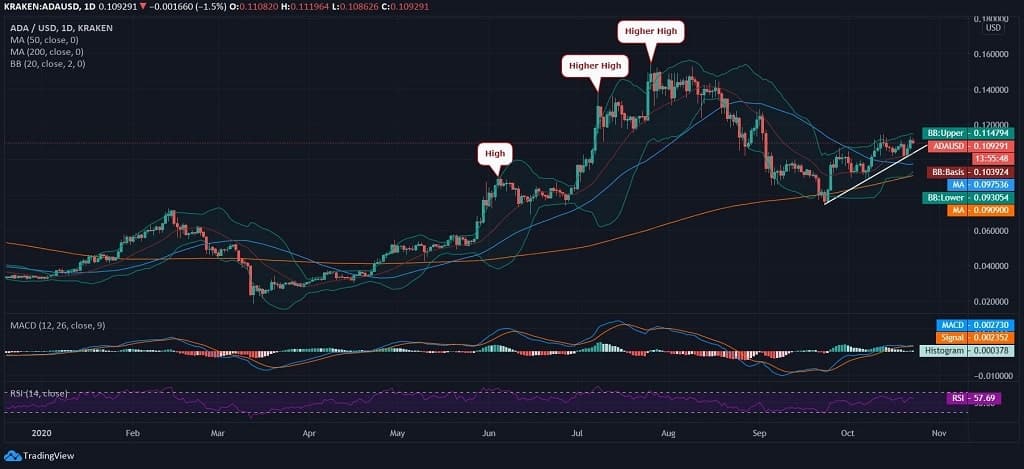 Today, at the press time, Cardano price was seen trading around $0.109 after a notable uptrend drawn over the past three weeks now. It was in the early half of the year when ADA Coin was seen rising from the utter bottom marked as $0.0189 during the major market crash in March. Moreover, with a higher high pattern drawn, Cardano was seen hitting a fresh YTD high at $0.155 and strengthened by over 700% in 4 months after the market's significant dip.
The uptrend drawn over the past three weeks is seen breaching the upper 20-day Bollinger Band and also continue to retain support from 50-day and 200-day daily MA at $0.097 and $0.090, respectively, on the daily chart. After a gradual decline from the YTD high, Cardano dipped as low as $0.075 to test 3-month support.
However, with the end of tapering momentum, the ADA coin started strengthening at the onset of the ongoing quarter. Alongside this, Cardano forecast reveals that the market sentiment is bullish than ever, and we expect the top performers, including Cardano, to have a notable price boom. The MACD marks a bullish crossover as the price is maintaining the uptrend. The RSI is lying at 57.69 and is away from hitting any extremities.