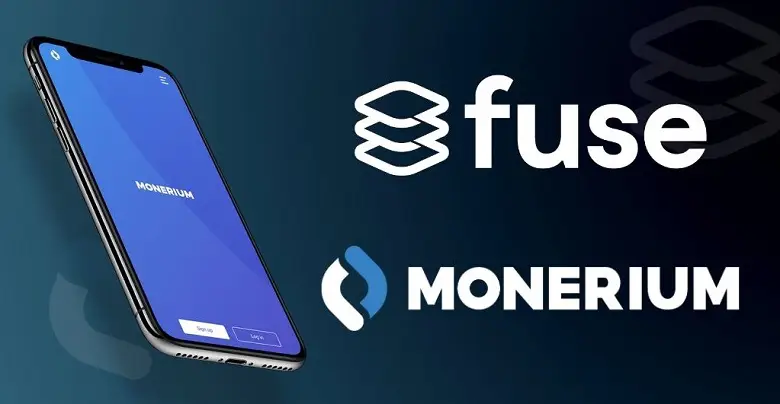 Monerium and Fuse have partnered to circulate fiat money. Monerium will be putting regulated Fiat currency in the low-fee, high blockchain throughput circulates a scalable, cost-effective, and frictionless payment solution to micro-economies.
https://medium.com/fusenet/fuse-partners-with-monerium-to-put-regulated-fiat-money-on-blockchain-e1e05f343b54
It gives way to the start of the open-banking concept, with the use of APIs allowing the third-party developers to make applications and services around the current financial institutions, giving way to innovative mobile and online payments. It encourages institutions to work on legacy infrastructure, which is often incompatible with services and products that the innovators want to build. Blockchain underlying technology is open to all innovators who can use the code to create blockchain services with open standards.
Monerium will help customers transfer dollars, euros, and sterling between their blockchain addresses and bank accounts. Electronic Money Institution or EMI, Monerium is licensed to operate in EEA or European Economic Area and the U.K. The Monerium platform issues a regulated, backed with asset and exchangeable fiat currency to blockchains. The partnership will facilitate community leaders and entrepreneurs to promote micro-economies on Fuse will be able to avail of the major currencies including, euro and enjoy acceptability and stability and further other blockchain efforts and encourage innovations.
Customers who will be qualified for a Monerium account will be able to create an IBAN international bank account number connected directly to the blockchain address of their preferred wallet on the blockchain. The electronic money or tokenized e-money issues tokens to blockchain address after getting fiat money on the IBAN account. A form of digital currency, E-money is safer than bank deposits. All blockchain wallets support E-money as it complies with the ERC20 standard.
A class above stable coins blockchain E-money is redeemable unconditionally anytime without the need for counterparty exchanges or demands. It is transferable directly into the bank account. They will experiment on Wikibank first, who has an existing account on Fuse. Wikibank feeds disadvantaged neighborhoods and boosts local economies. They provide grocery vouchers that are token-based to the underprivileged in Seville, Spain. Wikibank's Monerium IBAN receives euros from charities' bank account. The euros are instantly issued to the blockchain address of Wikibank, holding the funds paid to merchants. The grocery vouchers of Wiki are minted on blockchain and distributed to needy persons with mobile Wikibank wallet apps.