Gaming News
Transforming Games on the Blockchain, Avalanche Joins BGA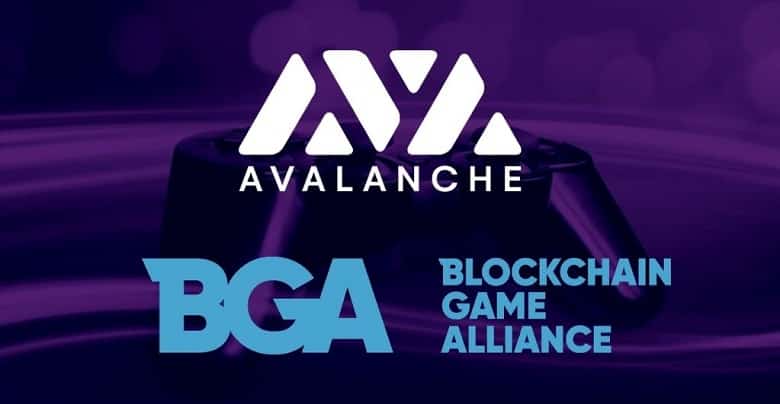 Avalanche is the ideal open-source platform to introduce blockchain deployments and decentralized applications. Developers using this platform can create robust, reliable, fully secured, and customized Blockchain networks and applications.
This core activity of Avalanche of working in the blockchain industry has enabled the company to join the Blockchain Game Alliance (BGA) seamlessly. It is an effort to create awareness among businesses and individuals about how blockchain technology can change and disrupt the gaming industry to improve prevailing business areas to accelerate adoption. Avalanche is now among the top gaming organizations such as Ubisoft and AMD, as well as other blockchain entities like Maker, Matic, and Galaxy Interactive to be a part of the BGA.
The global gaming market is growing exponentially and, as per forecasts, is expected to generate a revenue of a staggering $159.3 billion in 2020 alone. The same is true for the non-fungible token (NFT) market, which is experiencing massive growth. In the first half of 2020, transactions in NFT spiked to $230 million, soaring 300% year-on-year. (A non-fungible token is a special crypto token that is not mutually interchangeable against interchangeable, fungible utility tokens like Bitcoin).
Amidst this growth, the entry of Avalanche in the BGA could not have been better timed. Developers will have exclusive methodologies to create a highly optimized gaming experience and devise strategies to improve the performance of NFT. This will, in turn, lead to low transaction fees in the industry.
This tie-up has been announced by both Avalanche and Blockchain Gaming Alliance on Twitter.
Avalanche feels that the company will be a critical component in the future of the blockchain gaming industry. It has also mentioned the other prominent players on the BGA platform. Check out the tweet on
Avalanche joins the @BGameAlliance alongside leading organizations like @Ubisoft, @AMD, @MakerDAO, and more. We're committed to supporting the growth of blockchain gaming and believe Avalanche is a critical component for its success: https://t.co/t0JY8HYPhe

— Avalanche (@avalancheavax) December 3, 2020
BGA has also proudly announced Avalanche as a new member and gives a brief introduction about the company. The tweet can be seen at
The @BGameAlliance is proud to announce @AvalancheAVAX as a new member. Avalanche is an open-source platform for launching decentralized applications and enterprise blockchain deployments in one interoperable, highly scalable ecosystem. https://t.co/KJUDrdqO0z pic.twitter.com/Y9sYG1aFmd

— Blockchain Game Alliance (@BGameAlliance) December 3, 2020
Currently, Avalanche has a host of gaming projects on hand. One is the collaboration with Polyient Games and other activities where the focus is on building the infrastructure necessary to fuel the growth of NFTs in the Avalanche environment. The team at Avalanche is also actively involved with legacy gaming companies to create solutions that best suit their specific requirements. The objective is to encourage a community of builders, designers, and marketers based on Blockchain-based games.