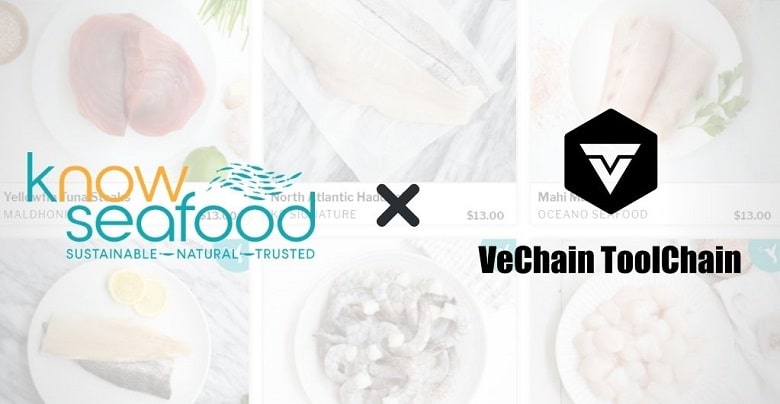 VeChain ToolChain makes it to your seafood platter in response to the challenges of the pandemic in the reliable supply of seafood to the US. But contrarily, the challenge has also created a parallel opportunity as KnowSeafood has decided to implement the powerfully transparent app, StoryBird, that will fill in the gaps from catch to your plate.
https://medium.com/vechain-foundation/vechain-toolchain-powers-producers-market-to-onboard-u-s-seafood-import-platform-knowseafood-3dfb5d49610c
Now, the seafood consumers at KnowSeafood will be able to trace the lifecycle of the live catch to their plate. America spends at least $102 billion per year on its seafood, but this year is an exception as about 90% of the people are not meeting their recommended consumption as per USDA. It is mainly due to factors as mislabeling of the import, and people are skeptical about the preparation methods. After the pandemic, consumers are more concerned about the freshness of food and the quality, as per the Power of Seafood survey conducted by the Food Marketing Institute. FDA has guided the consumers on the best way to get safe seafood is by checking out the label on where the fish was harvested and processed and to look out for certifications. It is compelling the producers to improve upon their produce and export transparency.
Americans have shifted their eating behaviors from restaurants and pubs to their kitchens since the advent of COVID-19. Consequently, the seafood industry has become the fastest-growing category in supermarkets. The market demand has soared since May 2020 till now. The concern to outdo any fraudulent efforts in the market, KnowSeafood has decided to use VeChain ToolChain services to connect the consumers to the seafood farmers with the help of blockchain technology. VeChain ToolChain is an enterprise-friendly blockchain platform for the public, worldwide an effort of VeChain data BaaS platform. It is the fastest platform with the best lead time in the industry. The user-friendly templates built into the system allow the local farmers of seafood to upload relevant photos of harvesting of fish, processing, and its shipping information to the VeChainThor Blockchain. The VeChainThor Blockchain integrates info to the data visibility module of StoryBird, which end users can see. They can trace the origin and trace its logistics of delivery. Blockchain technology is bridging the gap between the farmers and stakeholders in the seafood industry.