General News
ISIS Poster Celebrates Bastille Day Massacre; Shows Eiffel Tower Beside Burning Hand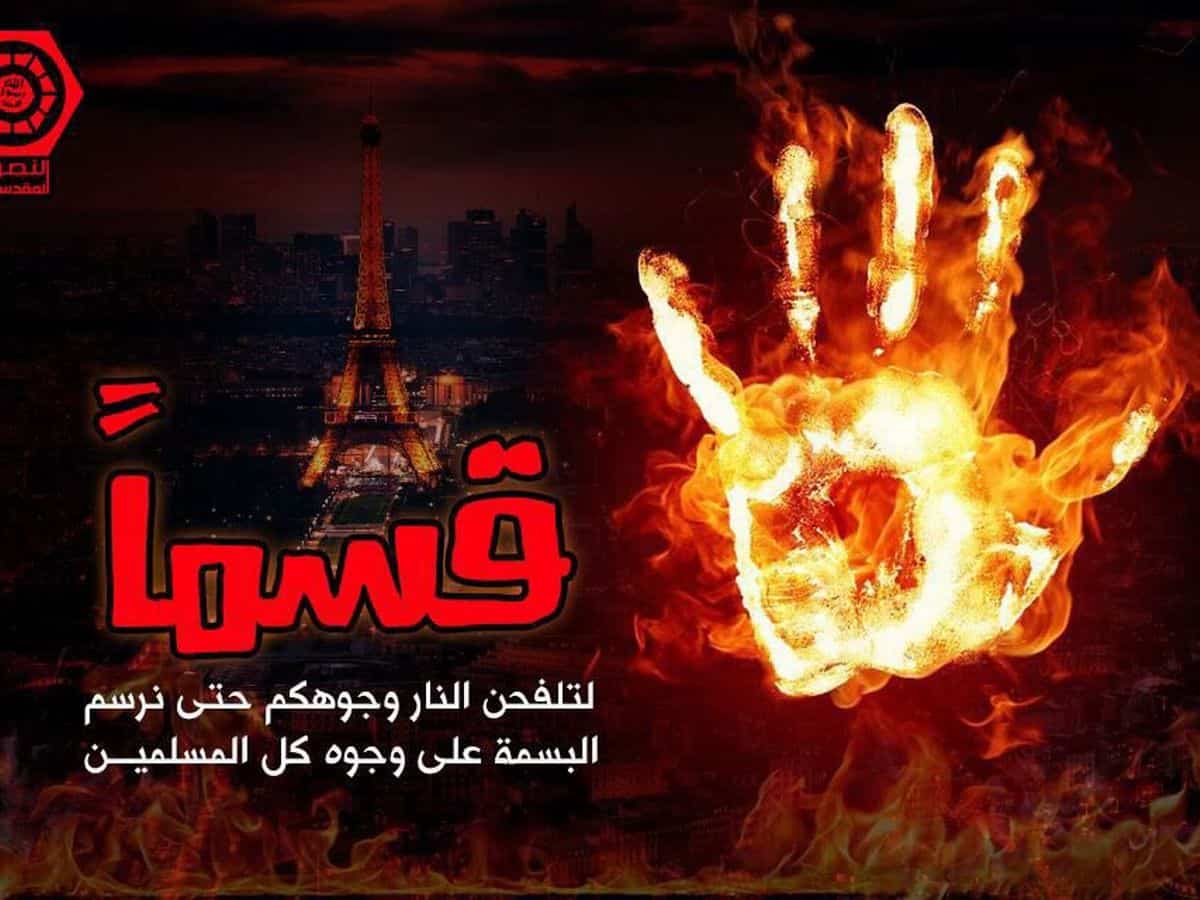 A poster designed by ISIS for celebrating the terror attack at Nice was shared all over Twitter. The image shows an Eiffel Tower beside a burning hand with an Arabic message. This is indicative of the fact that Paris or the Eiffel Tower is likely to be under attack soon. Some other posters carrying the message that Berlin is the next target of these jihadis were also seen doing the rounds.
In another incident related to Bastille Day, approx 74 people were dead when a truck crashed into a crowd celebrating Bastille Day. Before smashing the trunk into the people, the driver drove the truck at full speed from 100 meters. The truck was driven from Promenade des Anglais seafront in the French Riviera city before bumping into the spectators.  
The scene near the seafront left people devastated, people believed that this was nothing less than a terror attack.  The bodies covered with blood were left as it is on the streets.