General News
Tim Cook Joins James Corden For a Carpool Karaoke; Promotes Launch of iPhone-7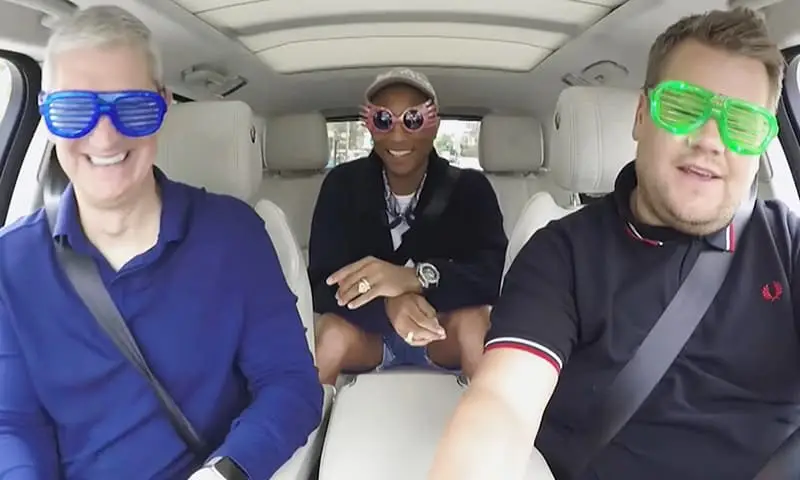 Tim Cook was invited by James Corden for his famous show "The Late Late Show with James Corden". The host said if he was Cook, he would want to wear a suit all covered with apples. Cook seemed quite uncomfortable with this comment.
Cook also joined Corden in singing Lynyrd Skynyrd's Sweet Home Alabama. He also wore flashy green plastic sunglasses as soon as Pharell Williams joined them in the back seat. He also talked about the launch of the new iPhone 7. 
This year, previously, James hosted Michelle Obama, the US First Lady. The episode was filmed at White House in Washington DC. Corden has hosted the show for many such big names like Adele, Justin Bieber, and Elton John. And Tim Cook is not the only one who got a little awkward being part of the fun interview.