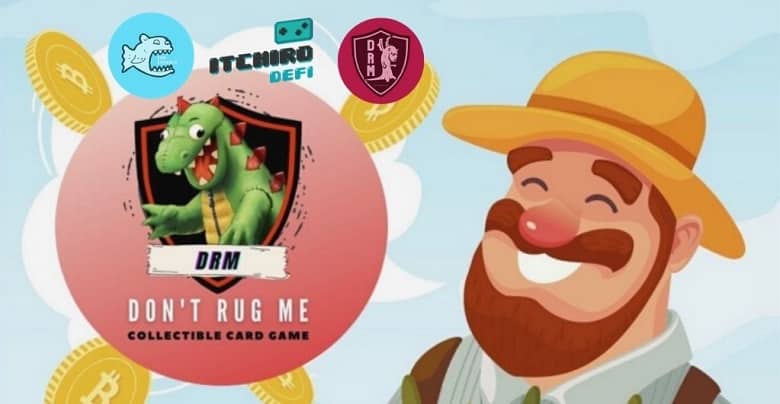 Itchiro Games, a globally-acclaimed DeFi brand specializing in the sphere of blockchain gaming, has announced the news about its strategic partnership with Degen Studios, the team behind the $FUD token, and the 'Don't Rug Me' card game project. The collaboration will pave the way for the launch of exciting new opportunities and revolutionary gaming infrastructure for the players. The important news was circulated in the media via a Twitter post, stating:
Hi gamers 🕹! In this post we're officially announcing our partnership with https://t.co/uvLZ2AGEVt — the project behind $FUD Finance and Don't Rug Me (DRM). Checkout the rest of this post for details on our collaboration.https://t.co/RLWZYfl20t

— Itchiro Games (@itchirogames) November 29, 2020
According to the report, Itchiro Games and Degen Studio will put in their joint expert tools and services to popularize crypto in a wider class. The partnering firms will offer a user-friendly experience to crypto fans operating in the iGaming domain. Itchiro strives to create games and necessary infrastructure that simplify the deals of alternative financing. The partnership will work in the following fields:
$FUD Finance availability in the forthcoming product named "CoinVille" of Itchiro.
Don't Rug Me (DRM) collective cards shall be listed on the NFT marketplace scheduled for a launch by Itchiro.
The users will enjoy a thrilling NFT airdrop event. The event shall be opened for the top 200 $JEM token possessors.
The team will give detailed information about the NFT marketspace and the NFT airdrop event in an upcoming statement. Degen Studio became a prominent name in the field of crypto gaming with the launch of its native $FUD tokens. The coin is found on the best DEXs like Uniswap and works as a bridge between crypto and users. The asset is accessed via $FUD only NFT purchases, farming $GATR, and membership tier purchases. The team will unveil the game as a physical asset through Kickstarter to pool funds. Don't Rug Me is a popular collectible card game that has been designed for the Degen community. The Itchiro players will enjoy seamless access to exclusive cards as part of the integration.