General News
Jennifer Lawrence Dazzles In A Sexy Revealing Gown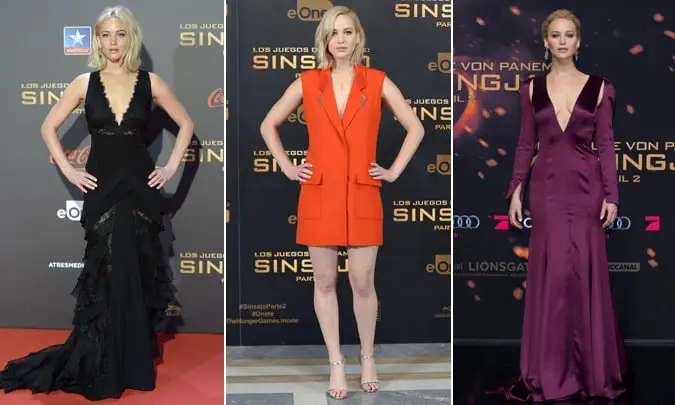 Jennifer Lawrence, the beautiful Hollywood bombshell, created headlines with her ultra-revealing dress as she raises the sexiness quotient at the red carpet of the Hunger Games: Mockingjay Part 2 in London. The leading diva captured the attention of one and all by draping herself in a sideboob-exposing Dior haute couture supported by chains.
The elegant printed dress that held the actress's assets delicately with chains was undoubtedly a bold decision on her part. What was the most astonishing thing about the whole incident was the unmatched ooze of confidence with which the lady carried off her sensuous attire for the big night.
All the media houses focused their cameras on the revealing portions of her eccentric gown, but nothing made Jennifer bother as she took the gazes as a compliment. She ruled the night like nobody else and added another glory of appreciation to her credit.