General News
Landslide floods lash Colombia, emergency declared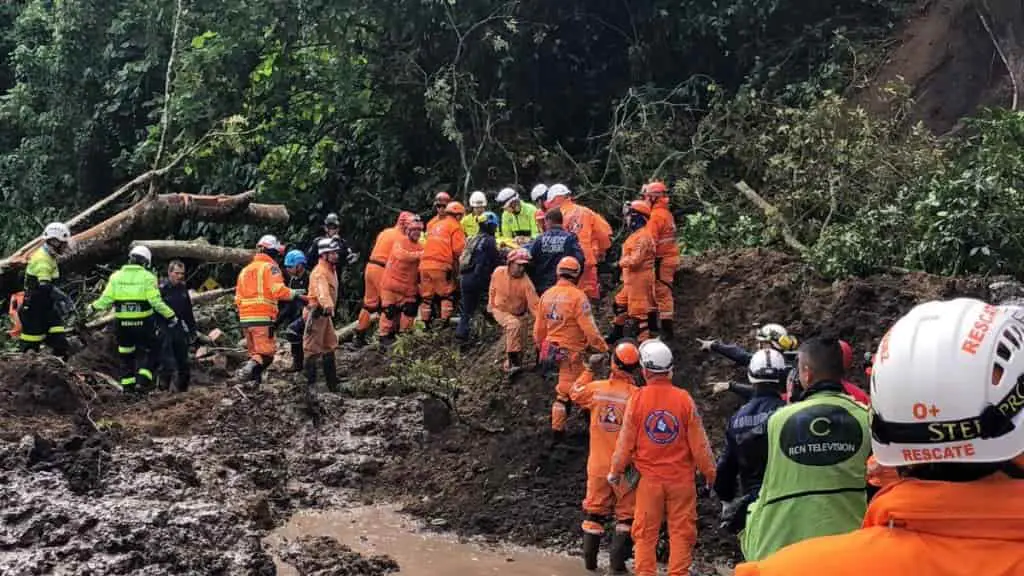 A rescue team has taken up the task of searching nearly 220 missing people following heavy rains that lashed Colombia. The incessant rain reportedly claimed more than 200 lives and demolished several homes.
The heavy rain continued for days that led the Japura River to overflow. Huge water swept through Mocoa near the border with Ecuador.
President Juan Manuel Santos has already announced a state of emergency in the area. He also offered words of comfort and key support to those whose relatives died in the floods.
According to reports, the river flooded around midnight and unleashed havoc during the early hours on Saturday.
A surgeon has claimed that there might be as many as 300 injured, and doctors are falling short of bloodstock. Meanwhile, emergency response workers have continued with their search for survivors. 
Juan Manuel Santos said the death toll might escalate further.