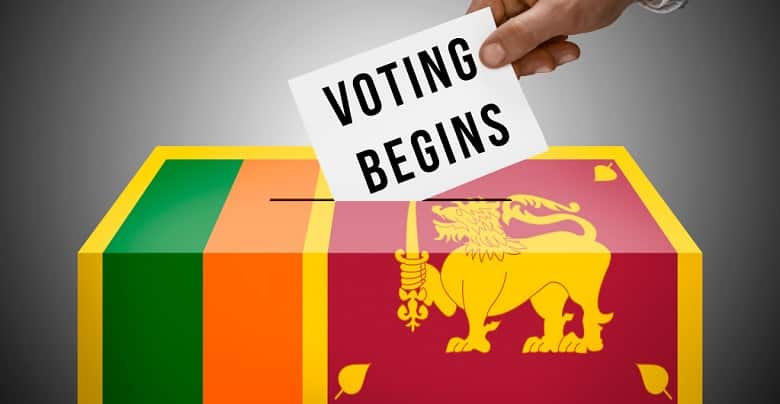 The police officers of Sri Lanka have begun to dispatch election assets to the polling booths on 4th August in preparation for the upcoming voting session, Sri Lankan citizens have started to cast their votes for the election of a new Parliament. It is hoped that the new Parliament of ministers would provide robust support and strengthen the position of President Gotabaya Rajapaksa of Sri Lanka.
At the President level, the younger of the Rajapaksa Brothers was elected the previous November, and ever since then, Gotabaya Rajapaksa had been upholding himself, as the sole leader, who can protect the country against Islamic terrorism. The older brother and former president, Mahinda Rajapaksa, is also fighting for votes to win a majority of the 225 seats of the Parliament, and thereby make a victorious return as the Prime Minister of Sri Lanka. Gotabaya and Mahinda Rajapaksa are the pillars of Sri Lankan politics. The brothers are renowned in the politics for their feud for twenty-six years against Tamil separatists. They are now seeking to establish a dynastic reign over the island nation.
Gotabaya seeks to win a 2/3rd majority in the parliamentary election on Wednesday. After coming to power, he will move to amend the Sri Lankan Constitution for the full restoration of presidential powers that had been curbed in 2015.
Over 16 million citizens are taking part in the voting process for the election of 196 ministers belonging to independent political parties and groups. The election had originally been slated to be held in April, but it got rescheduled owing to the COVID-19 pandemic crisis and global lockdown. Sri Lanka has been greatly successful in containing the spread of infection with only eleven deaths and around 2834 confirmed cases.
The polling centers are adhering to health and safety measures to conduct the voting session without any exposure to Coronavirus infection. One of the rules is that the voters have to bring their own pens to mark the ballot or can borrow a disinfected pen from the polling officials. Everyone has to wear a mask and stay sanitized to maintain good health and hygiene. The voting session will come to an end in the evening. The counting of votes will begin on Thursday, and the final result will be duly declared, in complete fairness, on Friday.