Cannabis News
Cannabis Tech Firm GreenBroz Teams Up with RollPros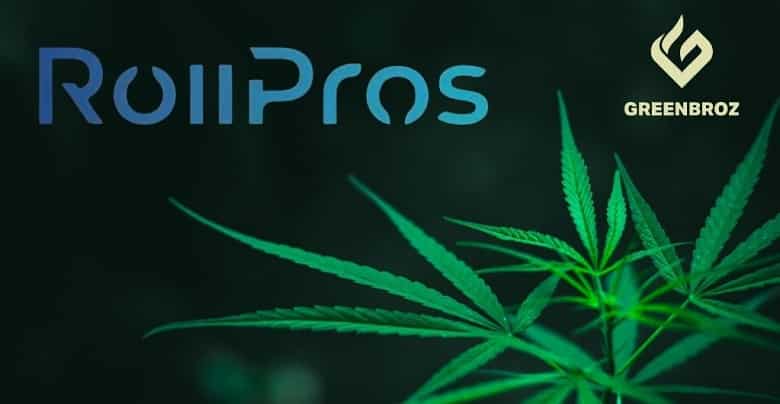 Hailed as a leading tech firm specializing in automated harvesting solutions for the cannabis industry, GreenBroz Inc. has entered into a strategic partnership with RollPros firm to support its expansion in the U.S and Canadian market hubs. The integration will involve the active participation of GreenBroz in marketing, distribution, and sales of RollPros' patent-pending technology offered in its Blackbird Rolling Center designed exclusively for the industry. The teams will put in their joint efforts to revolutionize the cannabis pre-rolling capacities with their expertise and tools.
The Blackbird Rolling Center by RollPros is a high-tech equipment that has been curated to streamline the cannabis production pedagogy. It is a fully automated solution built with an efficient compaction method for delivering uniform and high-density pre-rolls for the users. This industry-driven technology has a strong capacity of producing more than 750 joints every hour.
The CEO of GreenBroz Inc., Cullen Raichart, stated that they are high on hopes about the partnership with RollPros firm. The team will work to bring the product to potential market domains as a promising distribution partner. RollPros founder Kyle Loucks shared a similar response about the partnership. The entity is hopeful about the success of its 'tru-roll' technology. The collaboration with GreenBroz will help the firm to reach out to the producers easily.
The partnership will enrich GreenBroz's diverse cluster of post-harvest processing chain with a valuable addition in the form of RollPros' patent-pending technology. With maximum output capacity, the Blackbird Rolling Center comes packed with many features that are likely to benefit the cannabis market at large. The machine has a fill accuracy range of nearly 0.03 grams and can manage temperature and humidity during the processing. The plant-touching surfaces in the equipment are food-grade materials or surgical stainless steel, which is easy to clean and free from contamination. The user needs to load one 2,500-meter paper roll on the bobbin to produce 40,000 joints effortlessly.