General News
Traditional Zhuazhou Ceremony for Bei Bei Panda Cub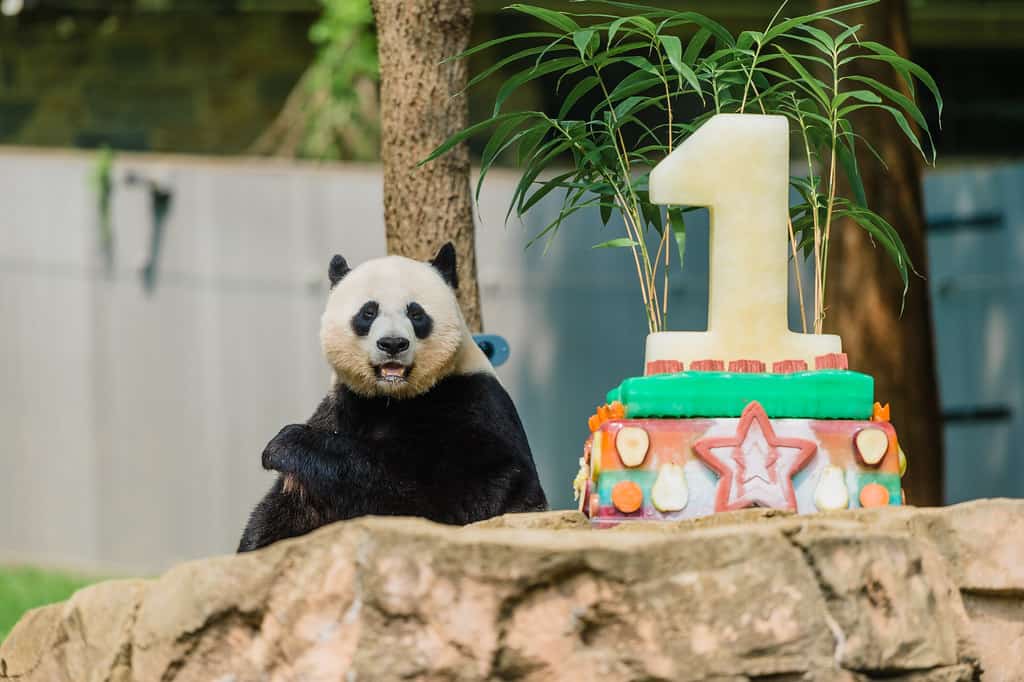 As a one-of-a-kind celebration, the National Zoo and the Embassy of the People's Republic of China organized a Zhuazhou ceremony on the occasion of giant panda cub Bei Bei's first birthday. Three posters with unique symbols painted by the children of the Chinese embassy's families were put in Bei Bei's yard.
One banner had a picture of peaches indicating longevity; the second poster had bamboo depicting good health and habitat while the third banner had a Chinese red 'knot' representing friendship and luck. Mei Xiang, the mother of Bei Bei, chose the red knot banner assuring the latter's role in scientific experiments.
A three-tiered birthday cake was made for Bei Bei, Mei Xiang, Bao Bao, and Tian Tian. It was made of frozen diluted juices of beetroot, carrot, apple, and food dye by the Zoo's nutrition department. It was decorated with flower appliques carved out from the fruits.