Blockchain News
Zenlink Partners with Darwinia to Boost Cross-Chain Transactions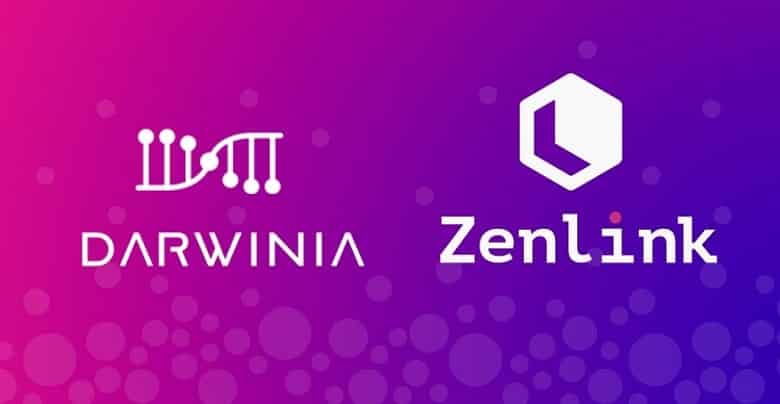 Zenlink, the cross-chain decentralized exchange (DEX) on the Polkadot ecosystem, has sealed a partnership with the diverse cross-chain bridge chain Darwinia. According to the contours of this strategic partnership, the focus will be on expanding the cross-chain asset transactions along with the Polkadot parachain.
Both the platforms are striving to become a part of the Polkadot parachain so that the cross-chain asset transactions can be made more convenient for the users. Zenlink has already begun integrating its decentralized exchange module into the Polkadot parachain to enable users to take over DEX capabilities rapidly. It will also help users to realize the liquidity sharing with other parachains.
As per plans, a cross-chain agreement will be constructed using Darwinia's robust cross-chain solutions, whereby both Zenlink and Darwinia can participate in realizing the cross-chain asset transactions with other public chains like Ethereum besides the Polkadot DeFi ecosystem. Before this, Darwinia will be connected to Rococo V1 in its third batch, after which it will integrate Zenlink's DEX Module for cross-chain transaction testing between different parachains.
Darwinia Network is built on the customized blockchain framework called Substrate. It provides the secured general bridge connections through leading blockchain protocols like TRON, Polkadot, Ethereum, etc. Besides main application areas like DeFi, games, and cross-chain Non-Fungible Tokens (NFT) trading market.
The transparent governance tools of Substrate allow for easy addition and upgradation of new features without worrying about network forks. Moreover, Substrate also provides native support for direct Polkadot connections besides unlocking inter-link communications and reliability.