Blockchain News
Ankr and Compound Come Together to Integrate DeFi apps in Crypto Platforms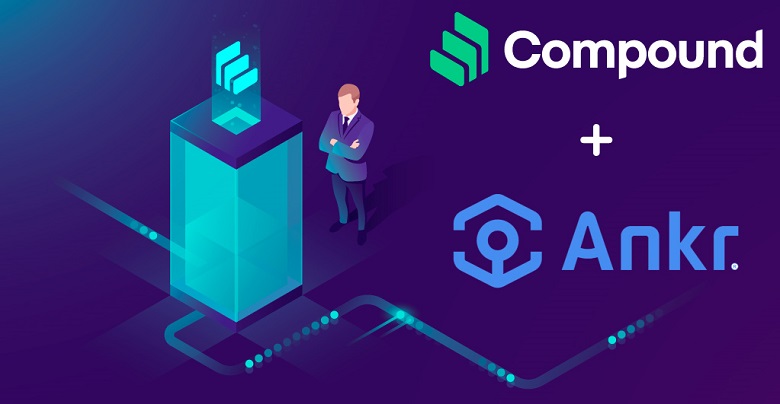 Ankr is building a DApp management platform and node marketplace that will enable deployment for full Web3 stack. Since the platform will be powered in the cloud, anyone can set up Blockchain nodes on Ankr. An example of a live case is Compound, an algorithmic and independent interest rate Blockchain protocol built exclusively for DeFi developers.
This newly launched platform will bring in multiple benefits.
The most important is that cryptocurrency exchanges, staking providers, and wallets who integrate Compound in their platform can use the Ankr RESTful API integration to launch and maintain the Compound application.
Further, users can easily earn interest on their assets on the platform once they add Compound to their product suite. This is a time-saving initiative as the process can start rolling once the front-end is set up without the need to develop Solidity or Truffle. Cutting-edge technologies have been used by Ankr to power Compound. The tools used are Kubernetes for containerized deployment and MySQL for database management.
One of the critical aspects of the Compound is that it helps generate passive income for exchange and wallet users who hitherto held large amounts of tokens for their user base. Compound's protocol automatically generates COMP tokens and helps users to utilize these idle resources and earn passive income through earned interest. Incidentally, with the hype generated by DeFi products, COMP token has achieved a large market demand and following as a form of additional income.
As virtual assets are on the line, Ankr has gone the extra mile to ensure that security remains the top priority on its node development platform. Any data that is routed through the database is fully secured either through hash or encryption. Plaintext copies of sensitive data like private keys are disallowed on Ankr's cloud platform. Hence, there is no way of maliciously getting access to assets or client data.
In the near future, Ankr hopes through collaboration to create and expand the Compound's developer community to work towards its goal of future decentralization.