Blockchain News
Chainode Partners with Band Protocol, Onboards it as a Validator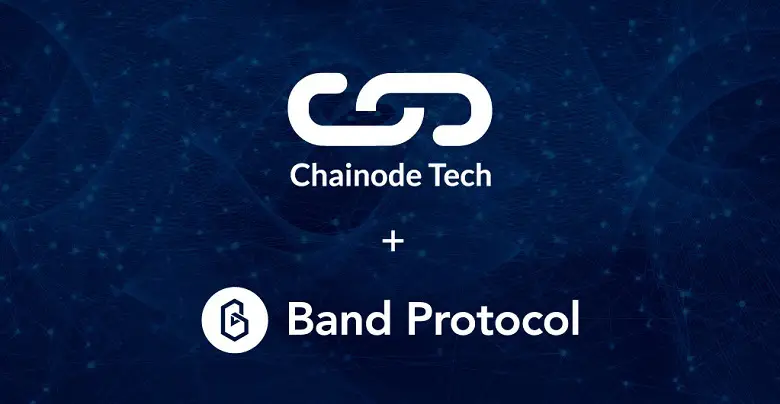 Decentralized cross-chain data oracle network Band Protocol announced on Monday that it has joined Swiss blockchain consultancy firm and validation service provider Chainode Tech. The partnership has brought Chainode onboard as the Wenchang mainnet as well as the GuanYu testnet's validator. The partnership was finalized in the beginning of this year and is aimed towards a long-term association to promote Band Protocol adoption. 
🔐 @ChainodeTech, a Switzerland-based professional validation service provided and blockchain consultancy, has partnered with Band Protocol and been onboarded as a validator on both the Mainnet and GuanYu Testnet.https://t.co/8ALYKVbn1m

— Band Protocol (@BandProtocol) September 7, 2020
Band Protocol is one of the fastest-growing data oracle networks in the blockchain space, which connects real-world data and APIs with smart contracts. Chainode Tech, on the other hand is one of the leading blockchain validators and has already validated a number of partners of Band Protocol, including ICON Network. 
Commenting on their partnership, Chainode Tech Founder Ionut Scirlet emphasized on the importance of data oracles within the industry as they provide credible and high-quality information to smart contracts. Scirlet congratulated Band Protocol for their achievements and added that Chainode Tech is committed to contribute towards the impact they are creating. 
Band Protocol Co-founder and CEO Soravis Srinawakoon said,

Chainode Tech began the support for both, the mainnet and the testnet, earlier this year, though the partnership was revealed a couple of days ago. While data oracles have become an important element in the blockchain industry, especially in the decentralized finance segment, validators are also gaining recognition as they further the impact of data oracles added to smart contracts.