Blockchain News
Elrond Integrates With FinNexus to Expand in Defi & Finance Space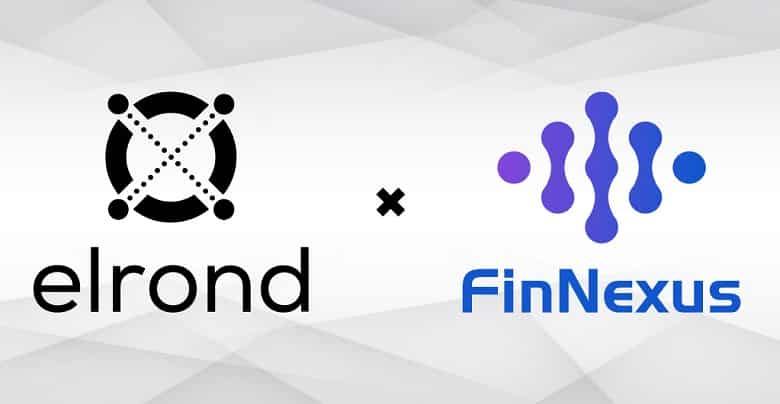 Elrond integrates with Finnexus with the aim of expanding in Defi and finance space. Through the integration of the Elrond mainnet with the Finnexus hub, assets native to Elrond blockchain will be used to access Defi assets like ETFs, Derivatives, Credits, and traditional assets tokenized on Elrond or on other chains connected to Finnexus. Also, Elrond assets would be available for conventional instruments such as investments, financing, asset management, or risk hedging.
The CEO of Elrond, Beniamin Mincu, said, replacing tried and tested financial products with pure Defi will be a very radical proposition for asset managers, family offices, investors, and other financial institutions. However, increasing the efficiency and security of familiar products, while reducing their costs, is a much more compelling proposition which will draw attention to crypto products. He also expressed his excitement about the prospect and looking forward to integrating Finnexus with their mainnet.
FinNexus' different protocols clusters are meant for different use cases such as Decentralized Options or Real-world Assets Tokenization. The groups provide both centralized applications and dApps with meaningful access to public blockchains such as Elrond, Bitcoin, Ethereum, Ripple, and Wanchain, as well as cross-chain and scaling layers.
The CFO of FinNexus, Ryan Tian, said, People at Finnexus firmly believe in the future of decentralized options products. Their ongoing research enables them to bring waves of competitive products to this still nascent market on multiple blockchains. He also added that The Elrond blockchain offers the responsiveness that users have come to expect from internet apps. He concluded that Meaningful user adoption could only occur with better user experience, so they plan to offer their products on Elrond to take advantage of its high efficiency, low cost, security, and decentralization, all of which are very much in line with their cross-chain Defi vision.
About Elrond
Elrond is a proof-of-stake based blockchain platform architecture completely designed to bring a 1000 times cumulative improvement in throughput and execution speed.
About FinNexus
FinNexus, being a bridge between decentralized and traditional finance, is building an open finance protocol. This powers a hybrid marketplace that trades both decentralized and conventional financial products. A market for hybrid decentralized/traditional financial products, including tokenized assets with value based on real-world cashflows, and a decentralized options protocol will be the FinNexus' first iteration.