Blockchain News
Hex Trust Receives Strategic Investment from Kenetic Capital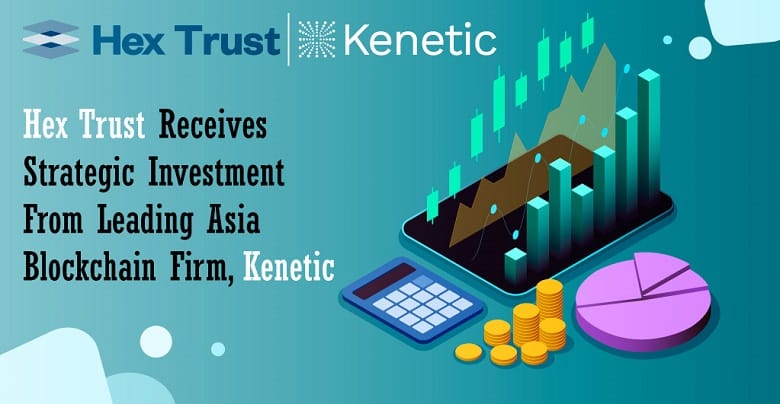 Hong Kong-based banking gateway for digital assets, Hex Trust has announced that it has received a strategic investment from Kenetic Capital, one of the leading Asian firms in blockchain investments. Hex Trust also informed that Kenetic Capital's Managing Partner and Co-founder, and premier blockchain investor Jehan Chu, has joined its Board of Directors, to scale their enterprise adoption.
Delighted to announce the investment from @KeneticCapital and that @collectionist (Kenetic's Co-founder and Managing Partner) will be joining our BoDs to bring his industry knowledge and connections to scale our enterprise adoption.https://t.co/9eiwIM0Hb4#blockchain #custody

— Hex Trust (@Hex_Trust) August 14, 2020
Decentralized finance growth in Asia has been massive and bigger than anywhere in the world, and Hong Kong has emerged as the epicenter of the action. Hex Trust, which itself is one of the leading decentralized banking infrastructure platforms, said in a Medium post that the funds inflowing from Kenetic Capital will be used to enhance its platform and position itself as Asia's leading digital asset custodian and turnkey solution for the BFSI to step in the digital asset ecosystem.
Commenting on the recent developments, CEO and Co-founder of Hex Trust, Alessio Quaglini said that the key to the platform's success is the combination of knowledge and experience in traditional and digital finance. He further added,

Jehan, on the other hand, said that digital assets will enable the greatest economic expansion in a century ever and that Hex Trust is positioned to capture the Asian market. One of the USPs of Hex Trust is its ultra-strong team which includes people who held key positions in giant banking and related corporations like HSBC, Standard Chartered Japan, Credit Suisse APAC, CLSA, etc. Being one of the pioneers of digital asset investments in Asia, the investment in Hex Trust will help Kenetic Capital to further establish itself as the key pillar of blockchain in Asia.